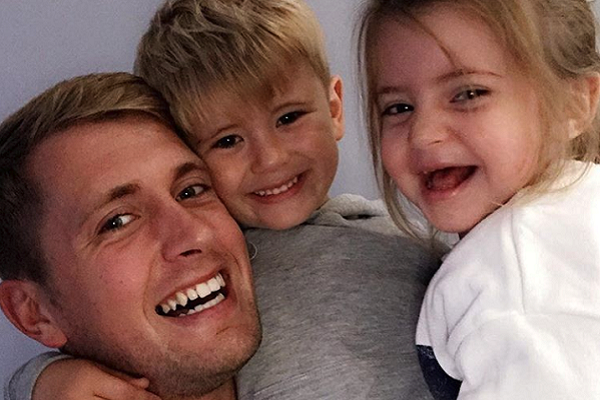 Picture via Instagram
Dan Osborne is one proud dad - so proud that he had his kids' likenesses tattooed on his leg.
The former TOWIE star is father to two-year-old Ella Selina with wife Jacqueline Osborne (née Jossa), and four-year-old Teddy with ex Megan Tomlin.
He chose to get a tattoo of Teddy and Ella on his and Jacqueline's wedding day, with both of the kids pictured in their cutest formal wear.
Dan and the Eastenders actress tied the knot on June 24, 2017. Teddy and Ella played big roles in the ceremony, accompanying Jacqueline down the aisle.
It's clear that he's crazy about his kids, beyond the tattoo, of course. On New Year's Day Dan said on Instagram, "As everyone that knows me knows, these two munchkins are my world... I am so proud of them and the luckiest man on earth to be their daddy."
How sweet! And now he's getting inked to show his love for his kids.
The 26-year-old showed off his new tat to his 874K Insta followers, captioning the post, "HUGE thank you to @davidcorden for tattooing my babies on my leg! Sooo happy with it & cannot wait for next month to get the rest done."
We wonder what else he'll get added on! Maybe his talented wife?
His fans were amazed by the illustration-like tattoo.
"That's got to be one of the most realistic amazing portrait tattoos I've ever seen!" one person raved.
"Fair play to the man who drew this," wrote another admiringly.
One awed follower simply said, "That is unreal."
Do you have any tattoos dedicated to your kids, mums?