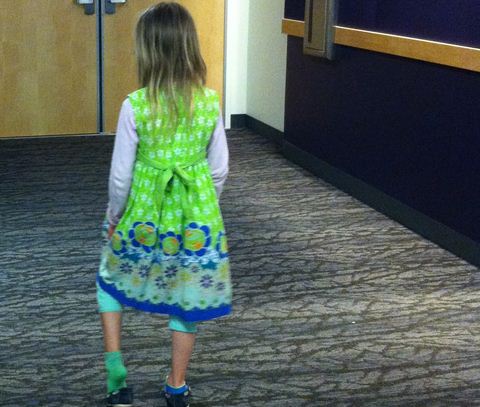 According to one very proud mother, an exchange which took place between her little girl and actress Laverne Cox is likely to have a profound effect on her child.

The mother, who goes by the pseudonym Marlo Mack on her blog, recalled the moment her child, who revealed she was transgender at the age of three, met the much-loved star.

Hoping to educate her daughter on the issue so close to their family's heart, Marlo took her little girl to an event in their hometown which featured Laverne, an outspoken LGBT advocate.

Upon attending the event, Marlo's daughter was afforded the opportunity to speak with the actress and was quick to introduce herself having purposely positioned herself in a hallway which she was certain Laverne was due to pass through.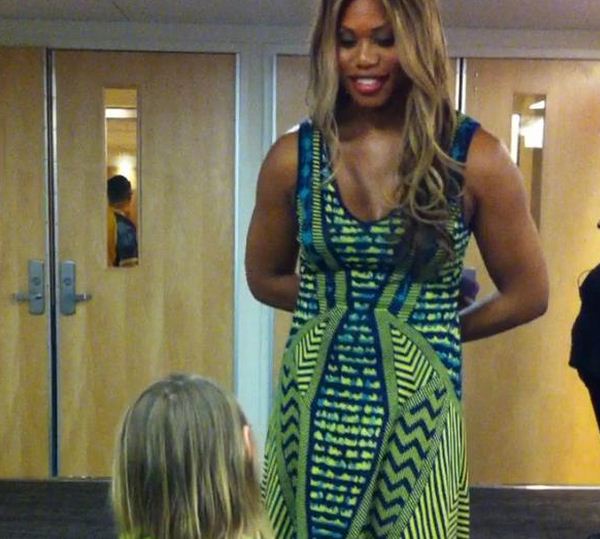 With remarkable bravery, the courageous seven-year-old approached the actress as she made her way through the building and showed little fear as she revealed her name and explained that she too was transgender.

Struck by her candour, Laverne asked if she was alone at the event, but before Marlo could introduce herself, her daughter gripped Laverne in an embrace.

According to Marlo's blog which documents her journey as the mother of a transgender child, Laverne's reaction to her daughter's spontaneity resulted in a tender exchange behind the scenes of the event.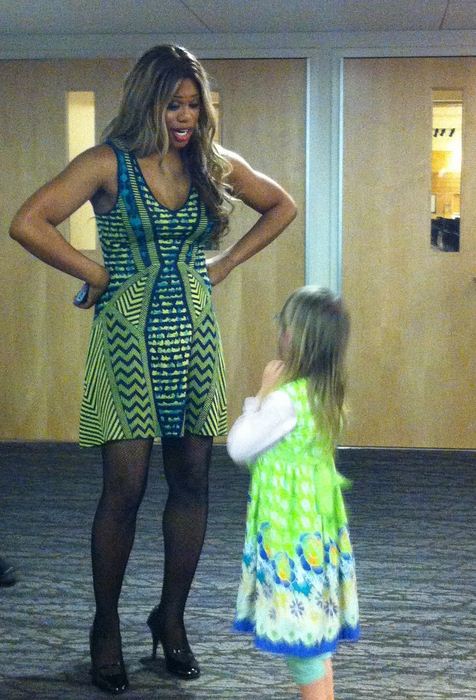 Crouching in front of the little girl, Laverne met her eyes and said: "Remember, honey, transgender is beautiful."

Taking to Twitter to pay tribute to Laverne and her daughter, Marlo shared snaps of the heartwarming exchange and wrote: "Thank you, life."

What a truly touching moment and just another example of the bravery exhibited by transgender children on a daily basis.