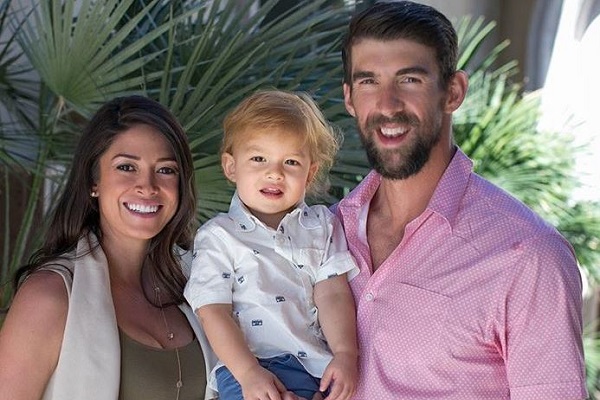 Olympic champion Michael Phelps has become a dad for the second time. He shared the wonderful news on Instagram last night.
The sportsman wrote, "Magical moments yesterday... Nicole and I would like to introduce Beckett Richard Phelps to the world!"
The dad shared a stunning photo of his family cuddling up together in his wife Nicole's hospital bed.
"We had a healthy baby boy and a healthy mama. I truly do feel like the happiest man in the world," he shared.
The dad-of-two added, "Being able to build our family to now 4 (6 with doggies) is so incredible! #familyof4now"
Nicole also shared a heart-warming family photo, the mum wrote, "Our family grew by 1 yesterday meet Beckett Richard Phelps. I'm surrounded by boys and I couldn't be happier."
Michael and Nicole have a one-year-old son named Boomer, who has his own Instagram account- run by his parents of course.
The parents posted a photo on the youngster's Instagram. Alongside a photo of Phelps and his two sons, "I am officially a big bro!!! All I wanna do is hold him! I can't wait til I get to teach him so many cool things about the world!! #bigbro"
The proud parents, who tied the knot in secret in June 2016, were showered with well wishes from fans.
"Congratulations to my favourite Olympian and his lovely family! Welcome to our world, little Beckett!!," said one fan.
Another added, "Congrats Michael and Nicole. And of course, Boomer- a new title of big bro now."
"Congratulations, babies are special, but baby boys hold a special place in your heart," one shared.
We simply can't deal with how cute the Phelps family are! Huge congratulations to Michael and Nicole!