In an ideal world, we'd live in a house with PLENTY of space for all our needs (and maybe a swimming pool thrown in for good measure).
But it's NOT an ideal world, and many of us are having to work with a limited amount of room in our homes - which gets even more limited when a baby comes along.
And for a lot families, when it comes to creating a nursery, there is only the small box room to work with. And considering babies come with A LOT of stuff, this is not exactly ideal.
However, with a little bit of creativity, thinking outside of the box and basically only getting what you need, you can create a nursery of DREAMS... kind of.
And for those who are lacking in the creative department, we've got you covered!
1. Mount cabinet units to the wall to give you more floor space
In fact, why not have an entire wall dedicated to box shelves painted in different colours? This will give the room a splash of colour and you some much-needed storage space.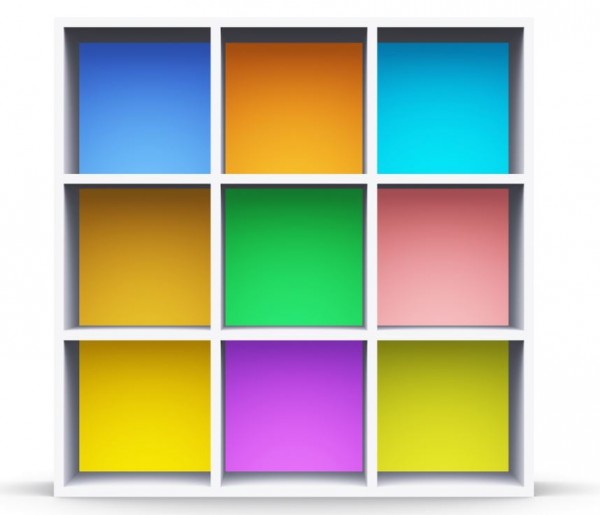 2. Choose your colour scheme wisely
Contrary to belief, an accent wall (a wall painted a different colour from the rest of the room for those you are like 'WTF does that mean?') can actually make the room feel more spacious, particularly if the remaining walls are pale in colour. Opt for one end of the room not both to give the illusion that the room is receding.
3. Horizontal lines are your new BFF
We're all about creating illusions of space here! Horizontal lines will made the room feel wider and will make a huge visual difference, even if you just go for the look on one wall.
4. Utilise the space UNDER the crib
Flat storage boxes are perfect for keeping baby essentials like nappies and cream neat and tidy or bulky items like blankets and sheets out of sight.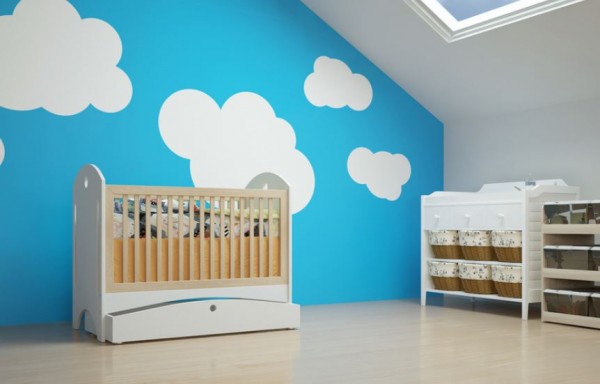 5. Take the doors off built-in wardrobes to give the room an extra dimension
You can always pop the nappy changing unit in there to free up space in the actual room if it will fit. Just remember to keep it organised otherwise the room will just end up feeling cluttered.
6. Ditch the armchair and changing unit
They can give them room that romantic newborn feeling, but they can also take up A LOT of space. Ask yourself if you REALLY need that chair in the room and try to put the changing unit in the living room or even your bedroom if you feel you MUST have one.
7. Keep decor to a minimum
You don't really need pictures of ducks on the wall and bunting hanging from the ceiling, do you? While they definitely LOOK nice, they can make the room feel cluttered - which is the LAST thing you need in a tiny space.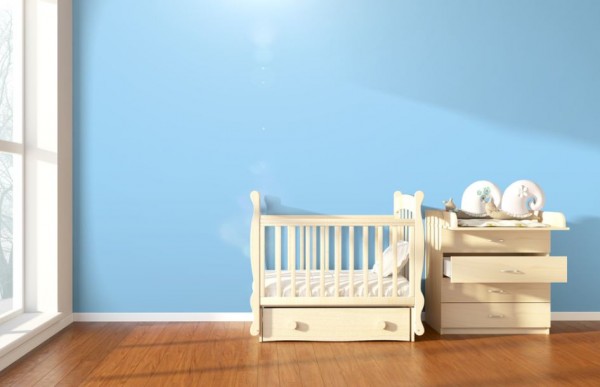 8. Think outside of the box
Creatively placed shelves, pull-out storage boxes and using blinds instead of curtains can give you a few extra inches that can be used for something else.
Well, that's your weekend sorted!