Research reveals 90% of parents won't leave the house without this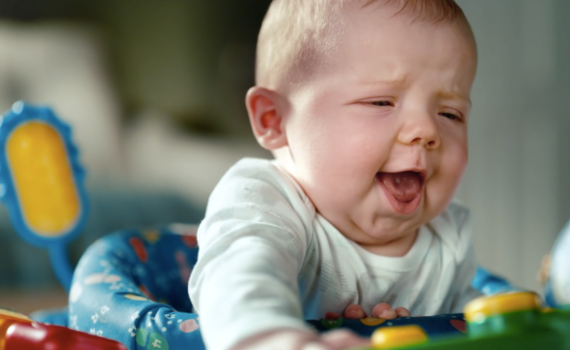 If we were stuck on a desert island with our little ones and could only bring one thing, it would have to be a packet of baby wipes – and it seems we're not the only ones.
A new survey from Pampers found there's a whole lot of love for those handy little wipes among the parenting community, with 9 in 10 parents saying they would't leave the house without a packet of them.
We are constantly amazed by the fact dirt just seems to gravitate towards our youngsters; one minute, they're spotless and the next, they look like they've been rolling in a coal bunker. Carrying wipes around us, well, It's just clever parenting.
They can be used to clean absolutely anything – we even use them around the house when we're stuck for time. Obviously if you're using them on your little one, you want to make sure they are kind to your little one's skin, which is why we like using Pampers Wipes. They have been dermatologically tested and approved by the Skin Health Alliance, so you know you're little one is in good hands.
To pay tribute to all those messes our little ones manage to get into, Pampers have created an award-winning video, featuring babies Joey, Elin, Daniel and Myla and their adorable #PampersPooface, which you should really check out.
The Pampers survey also shed some light on what baby mess situations parents fear the most. Nappy mess topped the list for half of parents, closely followed by baby food mess, which was dreaded by four in 10 mums and dads.
Interestingly, the findings also showed that 60% of dads fear nappy mess the most, compared to just two-fifths of mums - we always knew we were the tough ones! The survey also revealed the top uses of baby wipes was wiping baby bottoms (91%), followed by wiping our youngsters' faces.
Dr Tabi Leslie, consultant dermatologist and member of Pampers' Love, Sleep & Play Panel, recommends you always consider how delicate your baby's skin is when buying baby wipes. "Pampers' research has shown that the vast majority of parents are using baby wipes and that they are being used most frequently to clean up baby's skin. That's why I would ask parents to consider how delicate and sensitive their baby's skin is and try to choose products specifically designed for them.
"Pampers Wipes have been dermatologically accredited by the Skin Health Alliance meaning that that are kind to your little one's skin. They are proven to be milder than cotton wool and water for gentle cleaning."