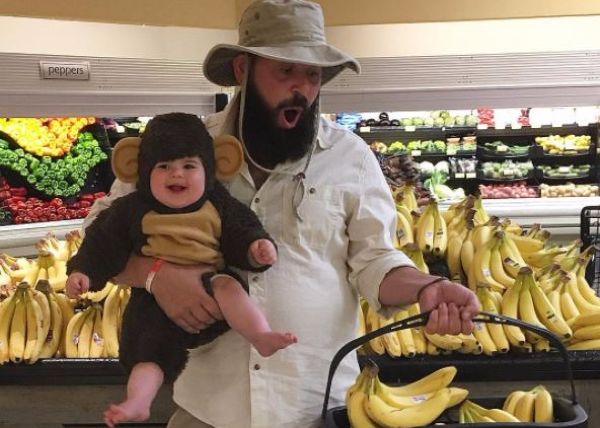 When babies are born, a lot of parents will decide to have a little photo shoot in order to make precious memories that will last a life time.
And while typically these shoots are wholesome and sweet, with the bubs posed in cute sleeping positions, some parents go down a different route.
Take Sholom Ber Solomon for example - he recently welcomed a beautiful baby girl into the world, and couldn't be prouder to be a daddo!
Sholom has been capturing hilariously brilliant moments with his little Zoe, and they all include amazing costumes and silly situations.
This dad's Instagram account is bursting with cute staged photos that have us all smiling (you will too, we swear!)
The 36-year-old first started taking these funny pictures when he saw how happy his daughter was when she sat to get her picture taken, according to the Daily Mail.
While the furniture store owner is no stranger to silly costumed photos of himself, these ones with his little girl just take it up a notch.
"She definitely makes all the pictures a lot cuter as without her I'm just a fat chubby guy who likes to take silly pictures. The ideas for what me and Zoe will do next is endless," Solomon said.
Take a look at some of their funniest photos, and try not to cry laughing!