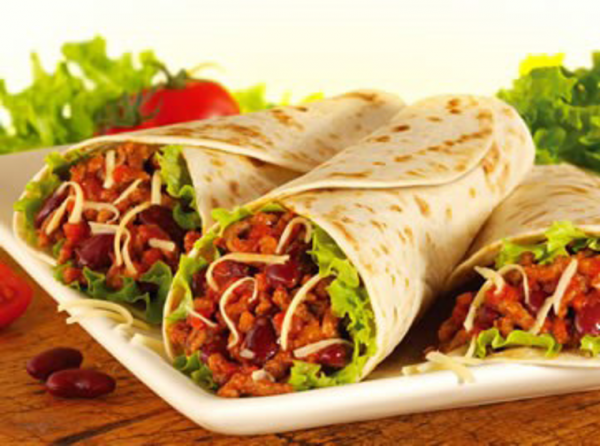 It can be hard to estimate how much rice is enough, and how much is too much.
But the next time you find yourself with a bowl of plain rice that you've no idea what to do with, don't just dump it in the bin.
Rice is hugely versatile and can be used to make a tonne of easy-peasy, tasty meals. Check out our favourites below. They'll serve an average-sized family…
Turn it into fried rice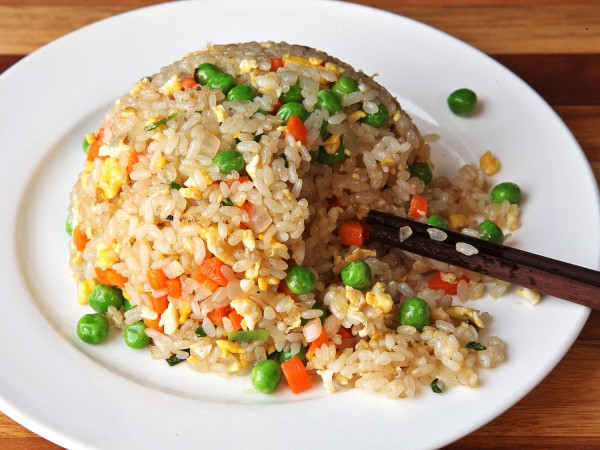 This is one of the simplest ways to use up leftover rice, and one of the most delicious. This recipe is pretty easy to make.
Heat some vegetable oil in a frying pan. When it starts sizzling, add some finely chopped bacon and carrots, and some shallots, corn, peas, and prawns (if you want). Stir until it's lightly cooked.
Then add the rice and cook for about five minutes, only stirring once a minute. Add 2 tbsp of soy sauce and stir once a minute for another two minutes.
Put the ingredients to one side of the pan and pour two lightly beaten eggs into the free space. Let it cook for 30 seconds. Then with a fork, scramble and then combine through the rest of the rice. Eh, voila!
Sneak it into a salad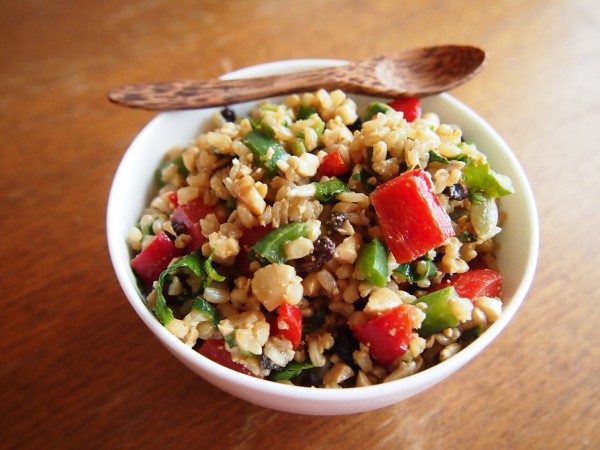 Rice is a great way to make a salad that bit more filling. And because most kids like rice, it's a good way to get them to try salads without scaring them with a huge bowl of green stuff.
This recipe is particularly easy. Simply combine the first of the five below ingredients. Then stir in the remaining ones, cover, chill and eat!
Ingredients: 1 cup mayonnaise, 1 tbsp white vinegar, 1 garlic clove (minced), 1 tsp salt, 1 tsp pepper, 2 cups white cooked rice (cooled), 1 pack of frozen peas, ½ cup shredded carrot, ¼ cup chopped scallion.
Stuff it in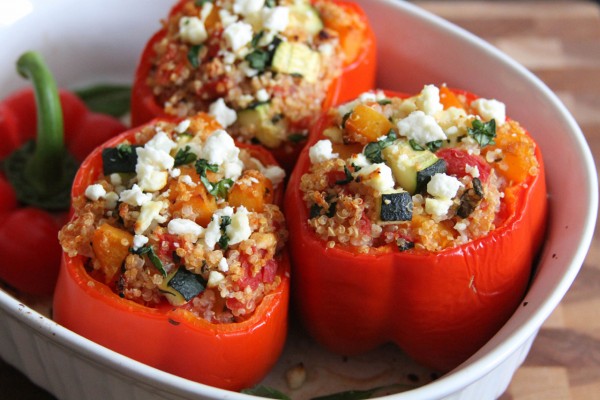 Leftover rice is great when it's combined with some mince, meat, tuna, vegetables and/or herbs and stuffed into another vegetable. Try stuffing peppers, tomatoes, pumpkin or eggplant.
We love this simple recipe for Greek-style feta and rice stuffed peppers. Preheat the oven to 180. Put two halves of pepper in individual dishes, drizzle with a bit of olive oil and soften in the oven for 5 minutes.
Take them out, and put a bit more olive oil in a saucepan. Lightly fry the 1 red onion (finely chopped).
Then add 250g cherry tomatoes, 1 tsp chilli flakes and 1 tsp oregano, and cook for another two minutes. Stir in 250g feta cheese (cubed), about 20 black olives (if you like 'em) and then add in the rice. Remove from the heat. Then spoon the rice into the pepper halves and bake in the oven for about 10 minutes. Fab!
Make it Mexican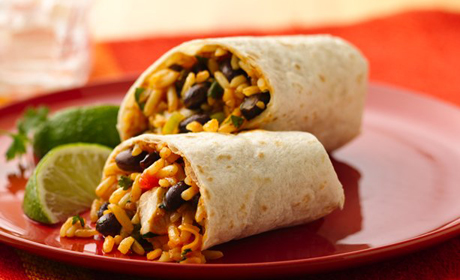 Burritos are a Mexican delicacy, but they're super easy to make and kids will absolutely love them. Here's an easy recipe for mince burritos:
In a large pan, cook the mince meat (1 lb) and ¼ cup of chopped onion over medium heat until the meat is no longer pink. Drain it.
Stir in 1 can of chili beans (available in most supermarkets), 1 cup of chunky salsa, and ¼ cup of chopped green chillies. Bring to the boil. Simmer the mixture uncovered for about five minutes.
Once that's done, spoon about ½ cup of the beef mixture off centre on a warmed flour tortilla. Top each with a slice of cheese, and roll it up. Serve with taco sauce and lettuce if you want.
Bulk it up
A handful of leftover rice added at the end of cooking can add texture and heartiness to soups, casseroles and stews.
Not only will that keep the kids fuller for longer, it's also a great opportunity to get some healthy grains into your kids' diet. It's best if you make brown rice, though, as white rice has the fibre removed from it. Fibre is essential for a healthy gut.
Make it sweet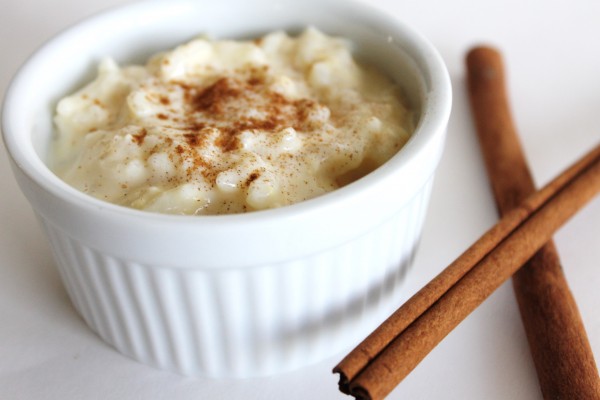 What child doesn't like rice pudding? And the great news is that it's really easy to make at home.
You can use any kind of rice for this simple recipe. Just add the leftover rice you have to a pot, cover it with milk (you'll need equal parts rice and milk), and stir over medium heat until boiling.
Once the milk boils, turn the heat down to medium-low and stir in your sweetener of choice. You can use white sugar, but honey or maple syrup would be a healthier option.
Add just a little, then stir it around and taste. Keep adding it until it's as sweet as you want it. Once you've done that, add some other flavours: cinnamon is our favourite, but nutmet, vanilla, cocoa powder and lemon zest are pretty tasty too.
Keep stirring and tasting, adding more milk if necessary, until the cooked rice has expanded and softened, and the mixture has reached the consistency that you like. It should take about 15 minutes in all.
SHARE to spread the word that leftover rice need not be dumped in the bin.