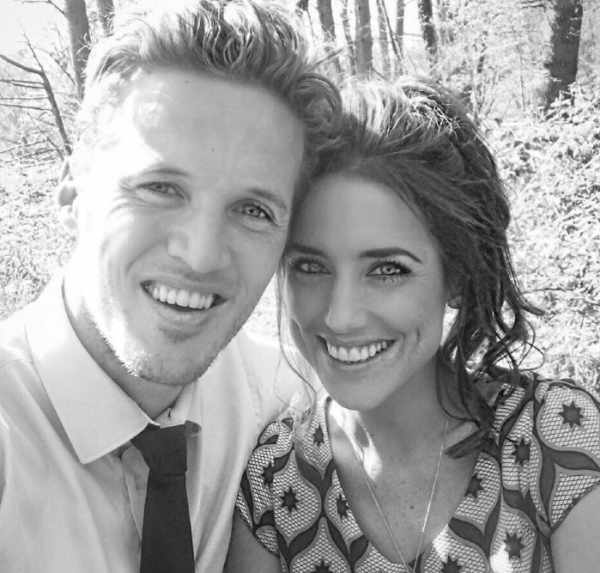 Emmy and Jake were childhood sweethearts when they were just 11 years of age.
At 13, Jake told Emmy that she was his 'lobster'.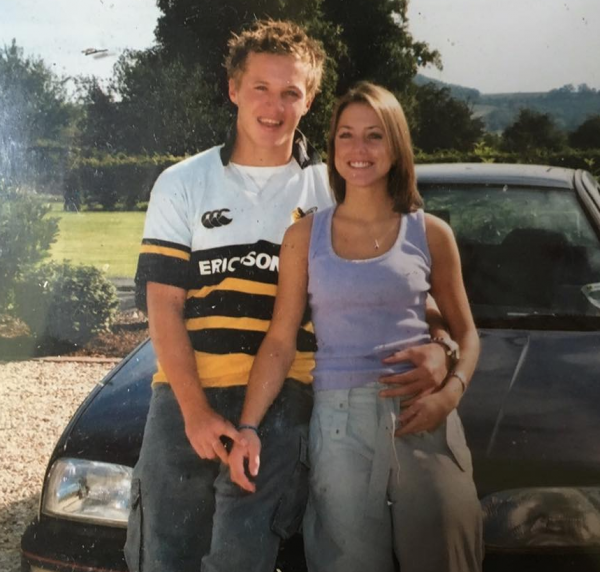 At 16, they became 'official', and dated for three years. Although they went their separate ways at University, they remained best friends.
Emmy, who was working as a primary school teacher in London at the time, kept in touch with Jake who was living in Australia via 'Facetime'. Nobody was surprised when they rekindled their romance, but their happily ever after was put on hold after Emmy was suddenly diagnosed with thyroid cancer.
A CT scan revealed that the cancer had already spread into her spine, lungs, liver and bones. She was dying.
Instead of proposing on the beach in the Philippines as planned, Jake promptly proposed to Emmy the next day in bed, with a cup of tea. She described the moment as totally 'perfect'.
Emmy was told that illness was, most likely, terminal. They married in a stunning (and heartbreaking) ceremony last September.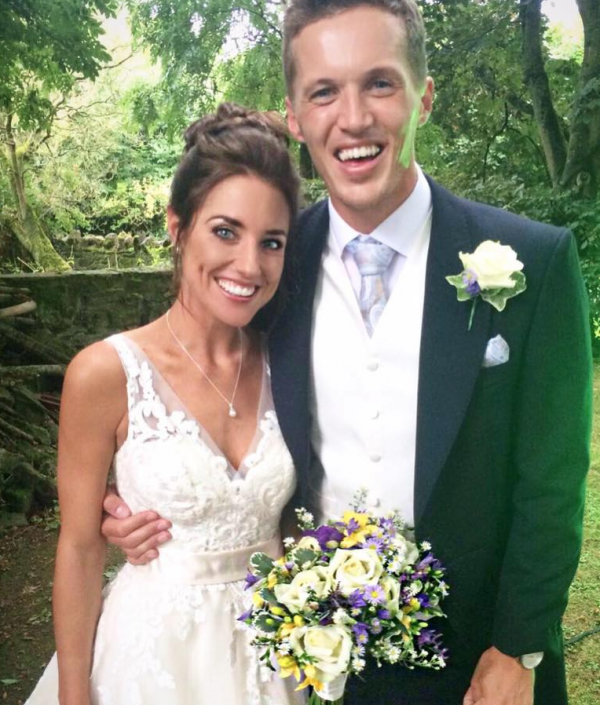 Emmy wrote on her blog and on their joint Facebook Page soon after:
"Although I will be on this medication life long, my prognosis is still rather dire. I have stage 4 disease meaning I have a 20% chance of living 5 years, however, I remain optimistic. Due to the teratogenicity of the drug, sadly it is not possible for me to ever carry a baby. This news for me was almost more devastating than the actual diagnosis as being a mummy is all I have ever wanted.
Therefore our only option of ever having our own child was to undergo fertility treatment; to harvest my eggs, Jake's little swimmers and we, fortunately, were able to freeze 9 embryos which potentially could be used with a surrogate in the future."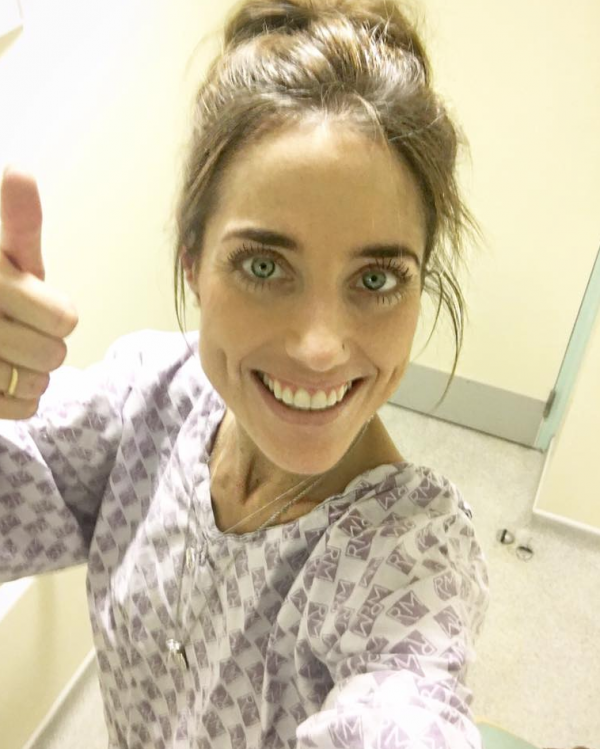 The coupled faced some backlash about their decision to bring a child into the world who's mum wouldn't live long.
Emmy's remarkable courage continued, despite the aggressive treatments and awful side-effects of her illness. She faced every day with a smile and became known for her catchphrase 'Smile, love and be kind'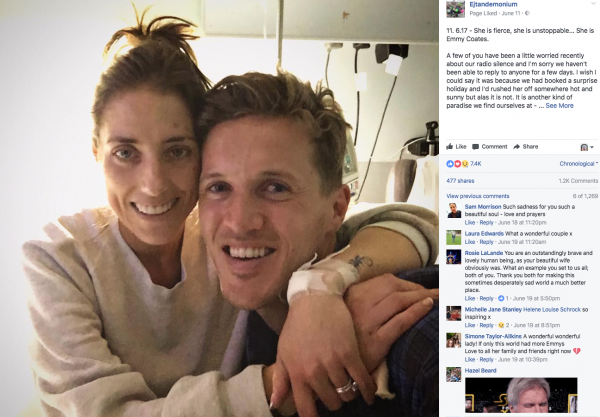 Her blog posts were honest, raw and sometimes hard to read. She used her illness to inform others. And to help them feel supported. She said that she didn't want anyone to feel alone. Here post about radiotherapy is honest and raw as she charted her cancer journey with remarkable candour and courage:
"My liver is continuing to increase in size and still not functioning. It is causing quite significant pain and I continue to feel/be very sick. This is also causing continued weight loss (despite looking positively pregnant due to the swelling) and I am quite dizzy and malcoordinated (a strong look). Eating is actually at such a low point that I haven't even been able to face chocolate for over a month and I usually gorge on this delight EVERY DAY (and night!!)!!! My mouth is really dry from all the meds (but that's ok and I have this really sexy saliva cream I use...Jake's such a lucky boy!!)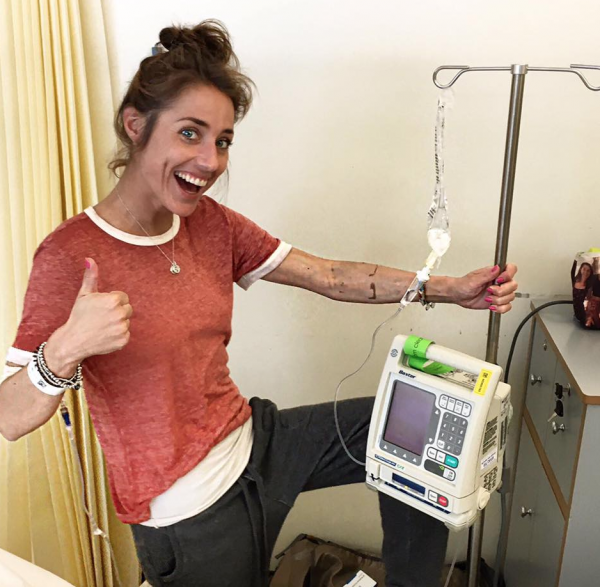 I continue to feel totally exhausted all the time which is really annoying, I can't really focus on stuff especially reading and fall asleep all the time (again poor Jake...I'm rubbish company...although I do have really crazy medication induced dreams where I'm half awake and I think he has a lot of fun playing along with them!!). I also have flushing, which is a symptom of the cancer (on the plus side, with makeup I look like I've been in the Caribbean for a week although without makeup I look like I've been under a kebab grill for a week...swings and roundabouts)!"
While she was still well enough, the couple decided to make the most of their time together, they wanted to do whatever they could to help other families going through the same ordeal. They embarked on a 2000km tandem challenge from London to Copenhagen, via Brussels and Amsterdam in order to raise funds for the Royal Marsden Cancer Charity in the UK.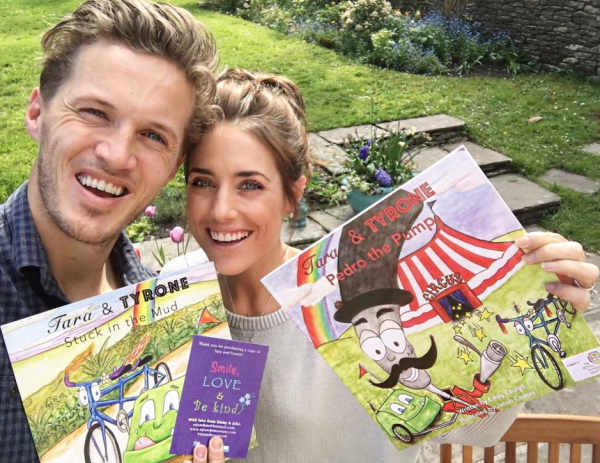 It wasn't easy, physically, for Emmy but she laughed and joked about her 'magic walking stick' and they raised over 100 thousand pounds.
Emmy and Jake also wrote a children's book and fulfilled a lifelong dream of having a dog - Molly brought a huge amount of joy into their lives.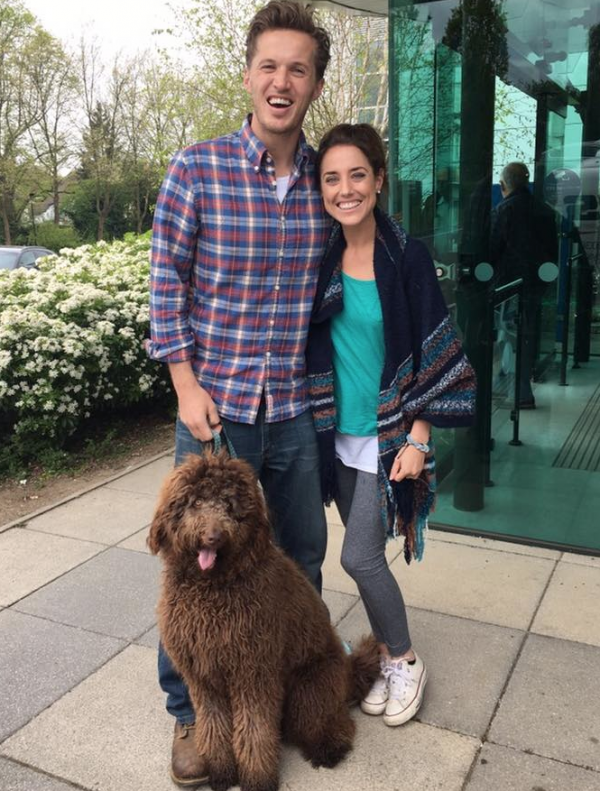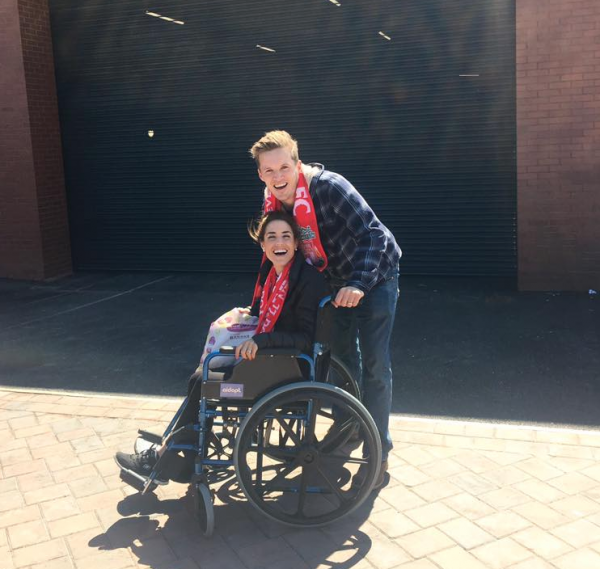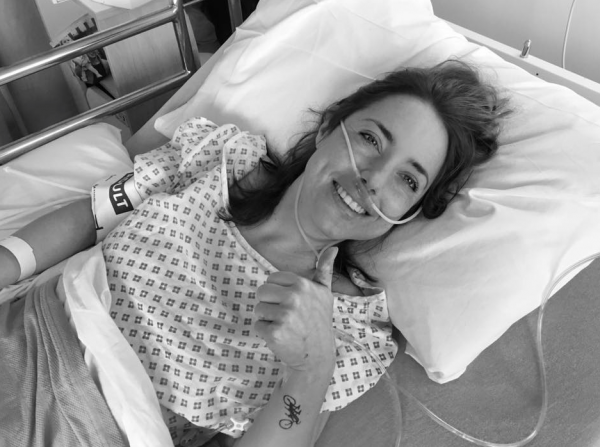 Sadly, Emmy's radiance and Joie de vivre were not enough to save her life. Last week Emmy died. She never got to realise her wish to see her baby being born.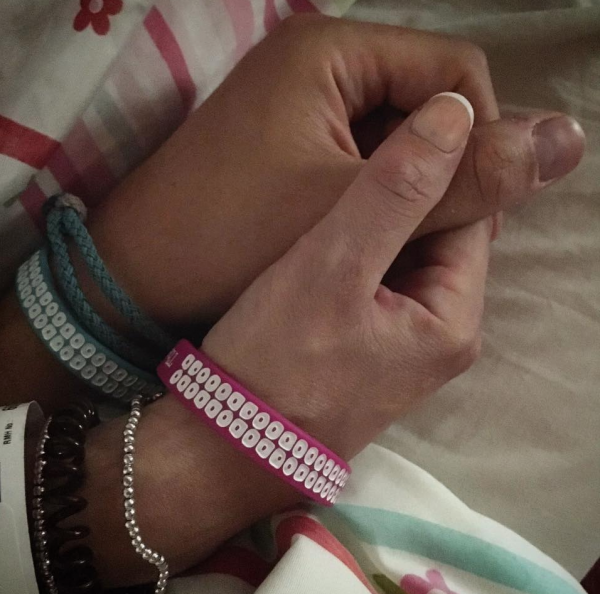 Surrounded by her family and with her beloved Molly by her side, Jake penned an emotional tribute to his brave wife after her death:
"The evening sun was still shining, the French doors were open, the birds were singing their evening song and three dogs and a very Minxy MillyMoo, (Emmy's and my beautiful 2 and a half-year-old niece) played and danced around her in a perfect blissful ignorance. It was exactly how Emmy would have wanted it to be.
There is little in the way of solace that can be taken from such a desperate time.
Whilst it was so incredibly hard to comprehend for everyone that loved her, I have to believe and hope that her sudden demise was ultimately a blessing, that she didn't suffer and wasn't too frightened for too long and that she goes in peace, crossing over, with only memories of the happiest times."
He went on to say how much he was going to miss her:
"She never knew how beautiful or how admired, loved and cherished she was.
The effect she had on others and the number of people she inspired just by being her, was so clear to see but not to her. I hope that she can look down now and is able to see the kind of impact she had on everyone she met and even those that she didn't. Her legacy and her motto 'Smile, love and be kind' will live on. To borrow a line from a friend (thank you Joanne Philip) - 'Emmy is like a skipping stone... she skipped and danced across the big wide pond that is life but now it is time for her to rest whilst her ripples live on'.
As for me... I feel utterly lost and empty without her. I can't look to the passenger seat whilst driving the car without the deepest ache spreading across my chest. And there isn't a moment that passes when I don't miss her."
You can read Jake's entire post here. It is beautiful and brave and heartbreaking.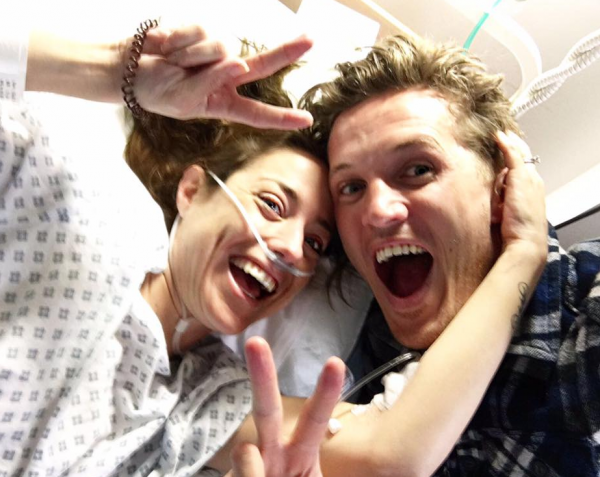 More than anything in the world, Emmy wanted children. The realisation that she may not ever have a child was one of the most devastating parts of her diagnosis. Jake hopes someday he can raise their child, and he believes Emmy's spirit will live in her son or daughter.
"The surrogacy journey also continues and one day, who knows, we might have a little bit of Emmy in this world again! But I wish with all that I am, that I could have just one more day with her. To laugh with, to hug, to kiss, to hold tight.
So make me this promise. Go out. Go to your husband or your wife. Your partner or your lover.
Tell them that you love them. Embrace them. Hold them that little bit longer. Squeeze them that little bit tighter. Whisper sweet nothings and try to forget, just for a moment, those small irrelevant worries. You're only here in this world for the shortest time and you never know when it might all disappear."
Emmy Coates will be buried this Friday at Hereford Cathedral at 2 pm
You can get more information on their cancer charity, donate or get involved here
You can see more about their brave journey here