It has been a busy few months for celebrity mums, from announcing pregnancies and showing off their bumps, to welcoming their little bundles of joy. While it has been an exciting time for baby news, these celebrity mums have also been stepping out with some seriously stunning maternity style.
To inspire you mums-to-be, we have compiled a list of some of our favourite celebrity maternity looks in recent times.
1. Blake Lively's lemon delight
She is already hailed as one of the most stylish women in Hollywood, but Blake Lively's impeccable maternity style cemented her spot as one of our favourite fashion icons. Blake showed off her beautiful bump in this show-stopping lemon Gucci gown, with the figure-hugging silhouette and plunging neckline truly proving that there are no rules when it comes to maternity style.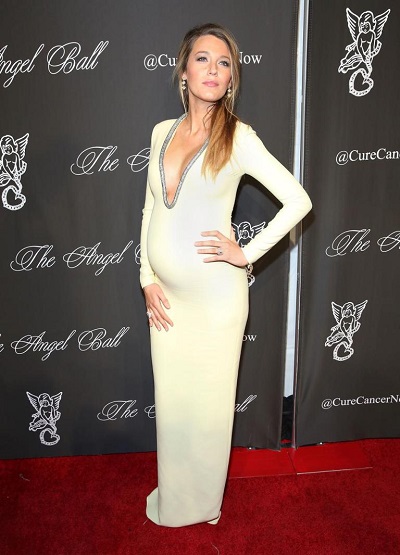 2. Kourtney Kardashian's boho chic
She is known for her daring maternity style, and mum-of-three Kourtney is always serving up inspiration for experimentation. The reality star took relaxed-chic to the next level by teaming her oversized tunic with bare legs for a fresh summer look, and accessorising with slouch boots and a floppy hat to channel a boho theme. We're thinking this would look great with warm leggings and chunky socks for a fresh look for January.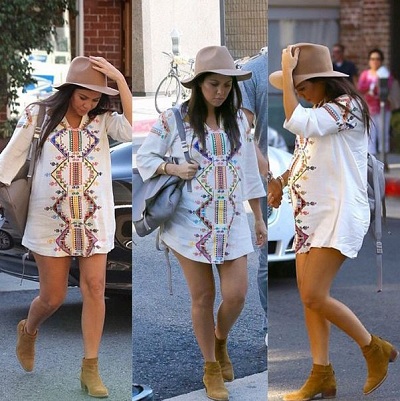 3. Olivia Wilde's emerald gem
Amid a sea of actresses bedecked in beautiful gowns, Olivia Wilde shone brightest in this shimmering emerald sequin number. With her hair flowing in gentle waves and her makeup and accessories kept simple, the Rush star made sure that all eyes were on her blooming baby bump.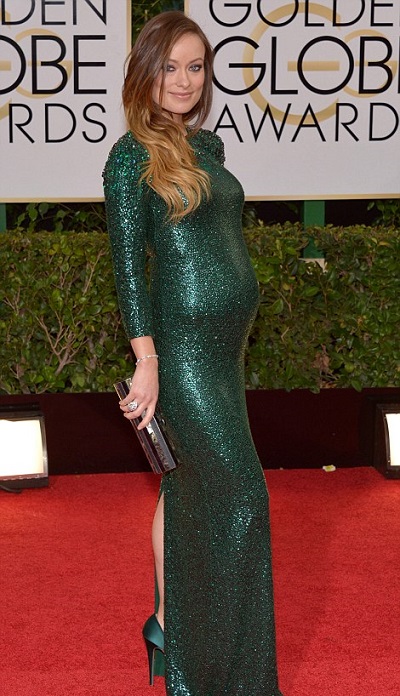 4. Holly Willoughby's wrap dress
She is one of our favourite presenters and celebrity mums, so it follows that we are big fans of Holly's maternity style. Holly has always known how to dress to enhance her stunning curves, and her pregnancy style tends to centre on this same theme. If we were to pick one of our favourite maternity looks of recent times, we would have to go with the amazing wrap dress she wore on This Morning while pregnant with her third baby. As well as being super-comfy, we love how the wrap dress hugs Holly's baby bump.