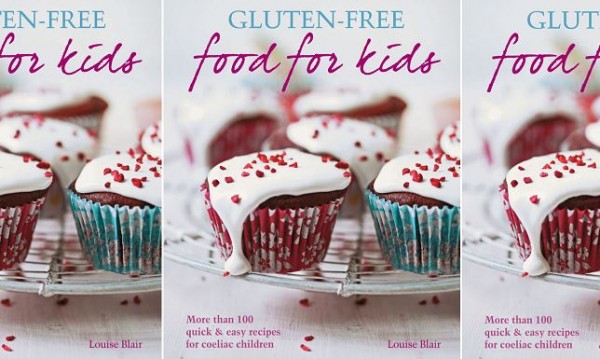 It can be overwhelming and a little daunting when your child is diagnosed with coeliac disease or other gluten intolerance.
Questions like: 'what now?', 'what will I cook for dinner?' and 'will my child miss out?' will race through your mind, leaving you feeling overwhelmed as to your child's future and that of your family.
However, not being able to eat gluten does not mean your child will miss out on all the wonderful recipes that are out there - you'll simply need to adjust them accordingly or find a trusty cookbook that takes all the hard work out of cooking for you.
Louise Blair's new cookbook Gluten-free Food for Kids, is packed with tasty, easy and accessible recipes that the whole family can enjoy. From rice noodle salad and crab cakes to cheesy bread and cranberry cookies, there is something in here that is perfect for everyday meals or parties - your little one won't miss out on healthy snacks and tasty treats.
Simple and easy, this book will help your child adapt to their diagnosis seamlessly and make life a lot easier for you.
Published by Octopus Publishing, it is available now.
SHARE this fab cookbook.