LeeAnn and her partner Jason's worlds turned upside down earlier this year when their little boy, Noah, was diagnosed with a rare tumor.
The young family from Rush, Co. Dublin have been through an absolutely harrowing journey this past year, which started with eight-year-old Noah complaining about back pain to the point where he couldn't sleep or move.
After seeing many medical professionals, Noah was eventually sent for an MRI, when it was discovered that he had a tumor on his central nervous system. The tumor was located on his spine, which is apparently a very rare place to find a tumor.
Luckily, Noah was able to have surgery to get the tumor removed, which turned out to be a success. However, Noah's right leg was compromised and he now faces intense physiotherapy to help him regain use of his leg again.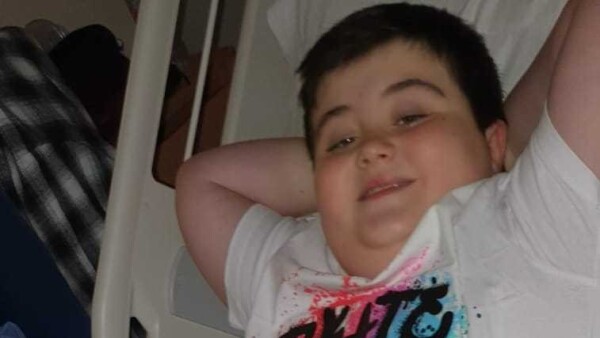 Unfortunately, Noah's story doesn't end there. The results from his tumor's biopsy show that Noah has a very rare tumor called 'DIFFUSE LEPTOMENINGEAL GLIONEURONAL TUMOR'. A grade 2 tumor which contains cancer cells.
Noah and his family have a long road ahead of them for recovery including MRI's every three months and possibly chemotherapy depending on the behavior of the tumor. As this is so rare, the doctors cannot say for certain how it will behave.
In order to help ease some of the financial burden for this family, LeeAnn's sister, Janine, has set up a GoFundMe page asking the public to dig deep and be generous with a donation. The GoFundMe page currently has a goal set for €20,000, with over over €7,000 already raised.
If you would like to make a donation or read more about Noah's harrowing journey, check out their GoFundMe page here.