As parents, your lives are hectic, especially now. Between work, childcare, household running, social life-balancing and mental wellness maintenance, it often feels like there aren't enough days in the week, never mind hours in the day!
So in the middle of all of that, how on earth are parents supposed to work in the time to do their bit for the environment when it never seems to be simple? All these 'gurus' on about impossible to achieve 'hacks' that end up taking way more time than they're worth. You don't have that time to give and Jen Gale, author of 'The Sustainable(ish) Guide to Green Parenting; Guilt-free eco ideas for raising your kids' understands that.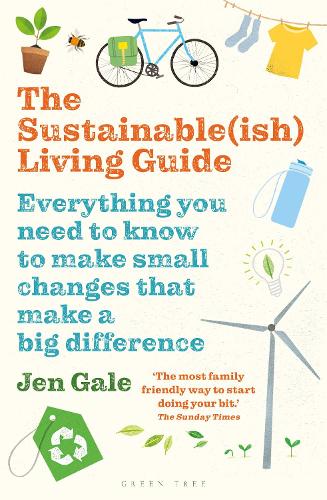 Her new book that's out this March has been described as 'the must-have friendly green bible of accessible eco-tips for families.'

'As a parent, getting out of the house with everyone wearing shoes (on a good day) can feel like you're winning, so adding 'being green' to the never-ending to-do list might feel like the thing to bring all your spinning plates crashing to the ground. If that's the case, then this is the book for you.

No preaching. No judgement. No guilt.

Instead you'll find easy, do-able ideas and suggestions for you to pick and choose from, try out and adapt. Plus, bucketful's of encouragement as you explore what works for you and your family.'
Too often, the greener option is actually the more inaccessible one and while we all want to do our bit, it can feel overwhelming, trying to figure out where to start. Jen's guide has been hailed as the easy access route that avoid shame and preaching and instead looks at the problem from a new angle, that takes into account the chaos of family life. With solutions tailored to a busy household, she knows it's all about building habits and starting small, so that your little ones learn how to be as eco-conscious as possible and also all get out the door on time.
Speaking on her podcast recently, Je answered all the questions that real life parents had for her about her book, like if it is aimed at parents with kids of a certain age, or is it applicable from birth, is it aimed at parents who currently don't do any kind of green parenting and how easy it is to pick actions that work for the age of your child?
'You won't find any expectations or eco-warrior perfection here. There's no obligatory tree-hugging, you won't be judged if you drive a car, wear leather shoes, or eat the odd pack of Haribo every now and then.'
'I've tried to make it as inclusive as possible. There are seven chapters, that start of with some basic principles then a pre-baby chapter, new baby, bigger babies, toddlers and pre-schoolers, primary age and the teenage years. So I hope there is something in there for everyone…You can just dip in and out, you can take what you need.'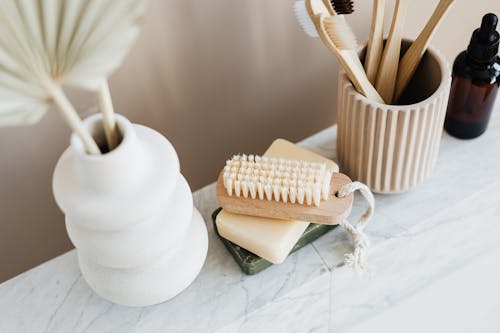 'You probably are not going to find a whole lot of new stuff if you are already walking, biking, reusing cloth nappies….what I really wanted to do was to make it as accessible as possible for people to get started. As non-judgemental and non-scary as possible. I think for a lot of people, they were maybe pretty green before they had kids and then your life and your world gets turned upside down, you have kids, no time, no headspace, no energy to do anything and then after a year or maybe longer you're looking up and you go, Oh! Hold on a minute we used to be pretty green, how can we get back to that? So that's who my book is for.'
Jen's book is available to buy here if you want to know more about how you can successfully parent and be eco-friendly at the same time!