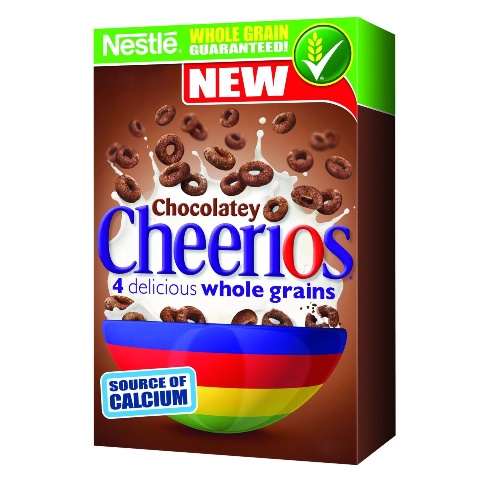 Kids love Cheerios for their breakfast during the week but sometimes it's nice to have a chocolatey treat for breakfast at the weekends. Nestlé Cheerios now have a delicious Chocolatey flavour that kids are going to love!
Parents will be glad to hear that Chocolately Cheerios contain one serving of whole grain per serving. Whole grain is really important for our diets as it provides fibre, protein and carbohydrates as well as some vitamins and minerals. Cereals made from whole grain will also keep you fuller for longer, so Chocolately Cheerios is a great way to start the day. This tasty new cereal also provides a source of calcium before adding milk, so you know your kids are getting plenty of good stuff for their breakfast.
Complementing 'Original' and 'Honey' flavours already available to buy, Chocolately Cheerios are now on sale nationwide with an RRP of just £2.35.