Kim Kardashian's parenting decisions have often come under fire. Living in the public eye means every move she makes is scrutinised by people who don't even know her, especially if she does something non-traditional.
The mum was recently slated for letting her daughter wear hoop earrings. Others were furious to see little North, who is only six-years-old, wearing makeup, including red lipstick to a family party.
And the 'mum shamers' weren't the only ones who were less than impressed by this move. Kim revealed her husband, Kanye West was pretty unhappy to see their little girl rocking a full face of makeup.
Kim explained that her husband was really mad about North wearing makeup so he has banned her from doing so.
She told E! News, "I think he had it, he changed all the rules."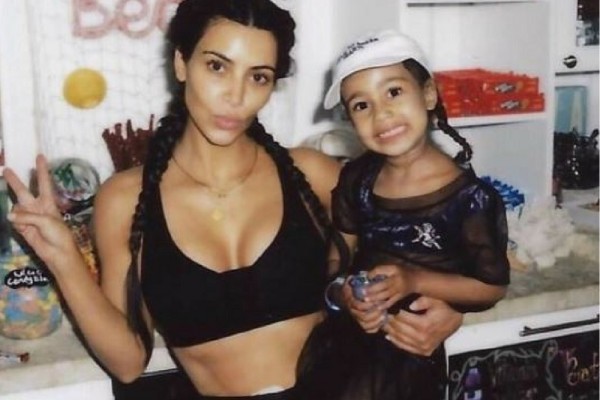 "I'd let her wear — you know, she has a little red for Christmas — I'd let her wear a red lip, or I'd let her do one pop of something. I'd let her, if she's wearing a black dress, a black lip," the mum-of-four explained.
"So, I kind of got in trouble for that, so, it's now no more makeup," she added.
Little girls love playing with makeup and have done so for years. We've all been caught rummaging through our mum's makeup collection, but did Kim go too far? Is North too young for makeup or is she just having fun?
Let us know what you think.