Making small changes and reducing water usage (and wastage) are the backbone of many beauty brand launches this year. French brand Garnier embarked on this path before many others with the introduction of their hair shampoo bars last year. This year, they are launching new no-rinse conditioners to build on the progress the brand has made at moving to a more sustainable path for the future.
Garnier's green initiative ambitions are impressive with an aim to use 100% zero virgin plastic by 2025 leading to an impressive saving of more than 40,000 tonnes of plastic each year.
With the launch of their new no-rinse conditioners, Garnier aims to save an estimated 100 litres per bottle during shower time.
The new range sees Garnier continue its roll out of the new packaging that we were first introduced to in last summer's sun care range. You may remember that the packaging incorporates cardboard which is more sustainable and recyclable too.
The four new no-rinse conditioners are 98% natural ingredients and they will look familiar as they echo some of the blends that readers will know and love from Garnier's Natural Blends range thus making switching easy.
The range includes:
Coconut & Aloe – recommended for dehydrated hair.
Honey Treasures – recommended for damaged and brittle hair.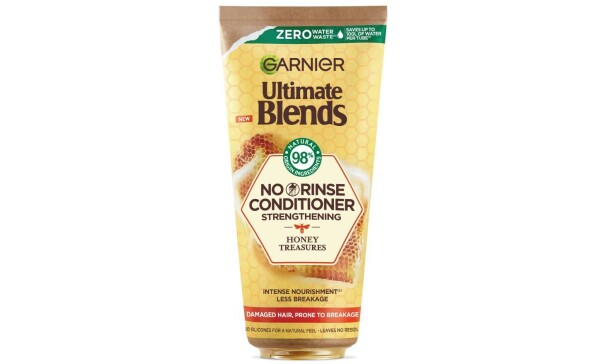 Delicate Oat – recommended for sensitive scalps and fragile hair.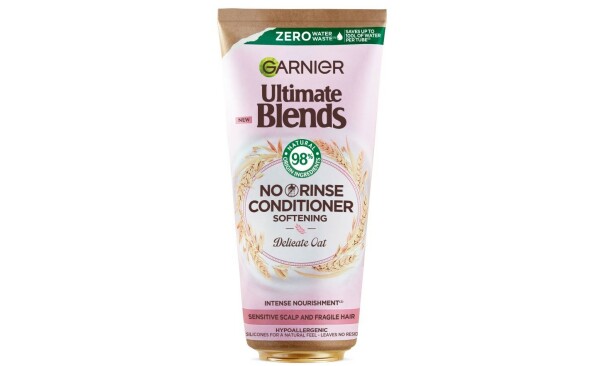 Marvellous Oils with Argan and Camellia oils – recommended for dry and dull hair.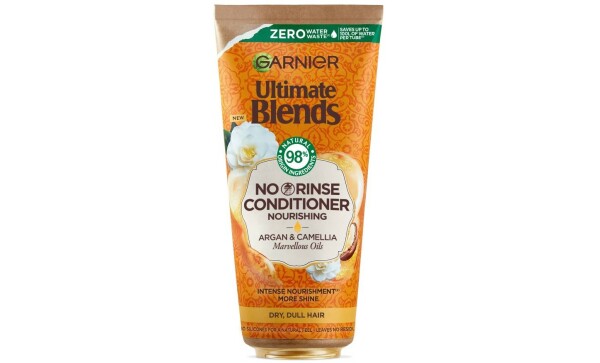 They are super-easy to use – after shampooing your hair, turn off the water and apply a little of the no-rinse conditioner through to mid-lengths to ends. There is no need to rinse and they don't leave any residue.
With energy prices increasing, along with the reduction in water usage, there is the obvious upside from lower water heating bills. A win for your wallet and the planet too.
Launching in March, they will have an RRP of £6.99 and each will save 100 litres of water and shower time for you.