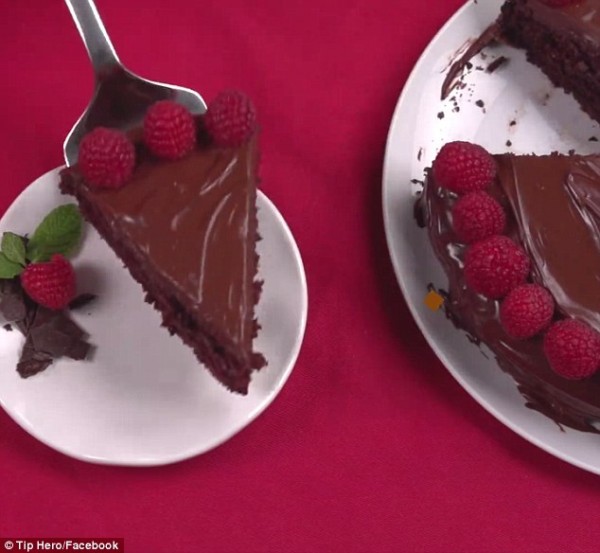 A chocolate cake recipe that doesn't need eggs, butter, milk, or even a mixing bowl has taken the good 'ol Internet by storm. And for course we were only too delighted to get in on the action.
Could this be the easiest (and cheapest) chocolate cake recipe EVER?
We think so.
It's a one-pot job so all you need to do is chuck in store cupboard constants flour, cocoa, sugar, a pinch of salt, white wine vinegar, vanilla essence, vegetable oil and water into a dish and then mix and bake.
And what's so clever about the so-called Chocolate Crazy Cake is that you use the cake mix as icing!
And there you have it, a rich, gooey chocolate cake with the minimum of effort.
Amazing!