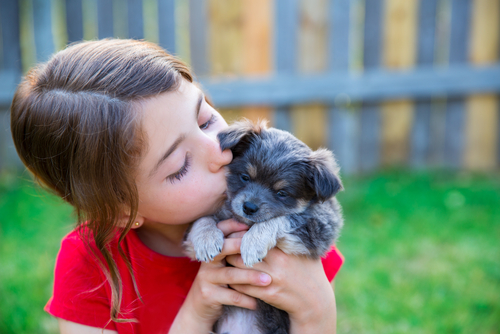 You have probably spent a lot of time making the final decision to get a puppy, but, before you bring him or her back to your house, you need to make sure your home is puppy-proof.
Put away shoes or clothing
Puppies love to chew so make sure you put away anything that you don't want destroyed.
Put things up high
Your puppy will try to grab at things so make sure you put everything away, yes even from the top of the kitchen table.
Put a lock on doors
Yes, just as you would for a toddler, put child-proof locks on all your cabinets and doors.
Secure and hide wires
Your puppy will chew at electrical wires so make sure you secure them to the wall and if possible hide them from view.
Block up holes in fencing
The last thing you want is for your puppy to escape and get lost, so make sure your garden is properly secured.
Keep medicines up high
Your puppy will be as curious as a child so make sure you put any medicines up high, out of temptation.
Remove any small objects
Your puppy can choke on anything small so make sure you put everything small like coins, buttons or blocks away.
Put a stair gate up
Unless you want your new arrival going up and down the stairs, make sure you put a guard up.