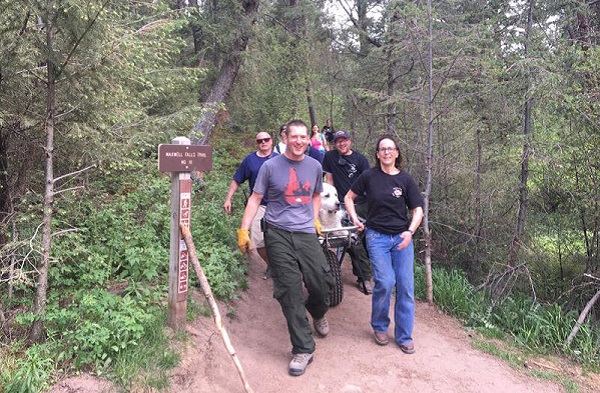 We have found our spirit animal.
When Evergreen Fire rescue services were called to rescue a hiker in distress, they knew they would need a stretcher. Not for a human, but for a 120 pound (8 stone) Great Pyrenees dog named Kato.
Kato was suffering from exhaustion and dehydration- so his owners called the rescue service to help him get home. They had gone about a mile up the trail when Kato decided that he would sit and stay.
The fire department were more than happy to help.
"We heard 'dog in distress,' and a bunch of us showed up," Stacee Martin, public information officer for Evergreen Fire Department, told local media.
By the time help reached Kato he had collapsed with exhaustion, but was still alert.
"He needed some help," she said.
Look how grateful his little face is!
Martin continued to say that the department used the same device to carry Kato that they use to transport other hikers in distress.
"We choose to help animals," Martin said. "Doesn't matter if it's a horse stuck in the mud, owls that fall out of the nest ... this is something that the community supports."