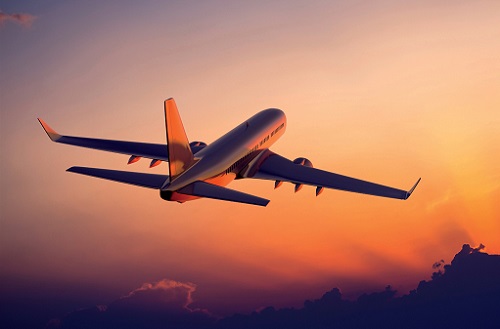 London's Stansted Airport became an unexpected overnight stay for travellers yesterday.
Hundreds were left stranded when Ryanair cancelled flights due to weather conditions.
As thunderstorms and torrential rain battered London, queues of frustrated Ryanair passengers formed.
Beware of flying with @Ryanair! Flight cancelled, no announcment, no staff anywhere. Appalling cust.service. 3hrs in q. No RA staff thruought #stanstead. 100s of ppl q-ing. Easy4saving fuel when seats r empty. Now gettin alt.flight and 6hr bus journey. Happy holidays. #scumbag pic.twitter.com/tbKqqPSuHg

— Sheryl Hickey (@SherbertHickey) June 1, 2018
Weather conditions in London have impacted 48 Easy Jet flights in Gatwick airport, according to BreakingNews.ie.
The UK has been victim to storms over the last week that is causing havoc for flying.
Earlier in the week, a lightning strike caused cancellations across the board.
Flights Diverted, Cancelled At London's Stansted Airport After Disruptions By Lightning Strike https://t.co/ttUs9BxNwG pic.twitter.com/ZVtX9xgskl

— Arjun dudi (@arjundudi1) May 27, 2018
Ryanair flights from Berlin and Budapest have also been hit with cancellations.
According to the Daily Mail, customers were stranded and the UK publication alleged airline staff did not assist those with disabilities.
The budget airline has denied the claim saying:
"All affected customers were re-accommodated and hotel accommodation vouchers were authorised."
Passengers have taken to Twitter expressing their frustration at how Ryanair has handled the situation.
My two daughters aged 19 & 15 are currently sitting in a plane in Budapest. They have been on the plane 3 hours and have been told they will not take off for over another hour. The cabin crew won't give them food or drink. This is disgusting and I can't contact anyone to get info

— Nicky Peters (@TheNickyPeters) May 31, 2018
@MartinSLewis hi Martin can you look into the shambles that is ryanair been stuck at berlin for 3 hours and cabin staff refuse to give us free water as say it will come out of their wages

— Willma Easton (@EastonWilma) June 1, 2018
Ryanair issued an apology saying the flights in and out of Stansted were cancelled because of the weather and insisting they had advised all affected customers of their options.
A spokesman said: "Due to adverse weather conditions around Stansted some flights are currently experiencing delays and we regret we have been forced to cancel a small number of flights.
"We apologise for any inconvenience caused by this weather disruption, which is entirely beyond our control, and we are working hard to minimise the disruption to our operations.
"All affected customers were contacted by SMS text message and email and advised of their options of a full refund, free transfer onto the next available flight or a free transfer on to an alternative route, and were also provided with refreshment vouchers."