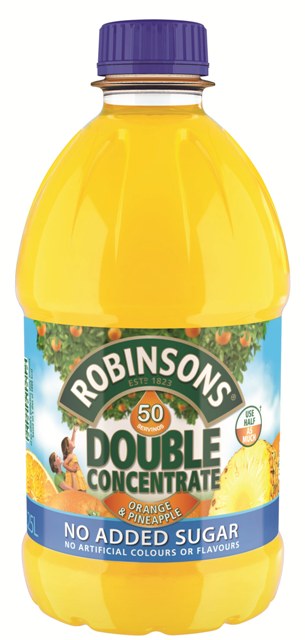 Back to school is a costly time for parents. Purchasing all the new school gear can put a strain on the family budget. Not only that, but most families find the school holiday financially stressful with holidays, day trips, and camps. So combining back to school expenses with the previous costs of summer activities can put a lot of stress on parents.
Robinsons Double Concentrate want to offer families a bit more value following the pricey school holidays, by serving twice as many glasses with the same amount of squash. Available in five of the most popular Robinsons flavours – Orange, Orange & Pineapple, Apple & Blackcurrant, Summer Fruits and Lemon – Double Concentrate gives mums even more delicious squash at a better price.
Not only is Robinsons Double Concentrate offering mums extra value, but they are making mums' lives a little easier. These bottles have a pour control feature with easy grip handles, reducing the chances of spills significantly. So less cleaning up for mummy! It also means less waste, so families are getting the most out of every bottle.
Robinsons Double Concentrate 1.24 litre retails at £2.59 and the 1.75 litre at £3.49 and is available in all major grocery outlets. All bottles are available in no added sugar varieties.