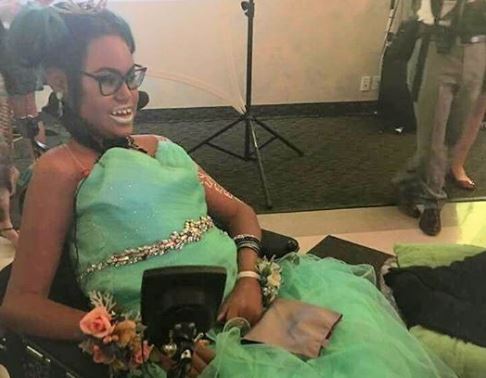 Jen Bolen is facing something that no mum should ever have to deal with.
Her 14-year-old daughter Jerika wants to die because, much as she'd like to, she can't enjoy her life.
That's because she was born with spinal muscular atrophy (SMA) type 2. A rare, incurable and progressive disease, it affects the respiratory system, and causes muscle weakness and mobility issues. Jerika must use a ventilator 12 hours a day to stay alive. Worst of all, Jerika is in incredible pain every day of her life.
She has been in and out of hospital over 30 times, has had part of the heads of her femurs removed to help alleviate her hip pain, and had her spine fused in another desperate attempt to make life more liveable.
But none of it worked. That's why Jerika recently made the decision to not have any more surgery; to stop fighting.
She is now planning to enter a hospice.
"The last big surgery I had, I was ready for hospice, but I did it for my mom," she revealed in a video she made to raise awareness of her situation.
"But then I thought 'what is your quality of life? You get up, you do your homework, you lay on the couch. Because you're so sore. That's not a quality of life.' So I used my voice and said 'this is enough. I don't need this anymore. It's not fair.'"
Jerika will enter hospice care towards the end of August. At that time, her ventilator will be pulled and she will be put on morphine. But her mum is determined she'll enjoy life a bit beforehand. And since it was Jerika's wish for her family and friends to "be all together and dance," mum Jen threw her a prom at a local hotel.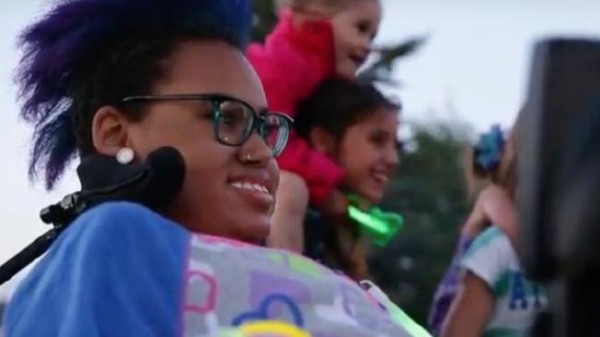 Thousands came from all around America, and it touched Jerika's heart. "It makes my heart explode," she told ABC2. "It's so crazy that people want to come for little ol' me."
While Jen's struggling to deal with the reality of what the hospice means, she is 100% behind her girl.
"I promised my child when it got to be too much I would be behind her no matter what," she wrote on a GoFundMe page. "She has endured more in her 14 years of life than most adults will ever have to. I am beyond proud of her for fighting so hard for this long and I am honoured to be her mother."
Watch the poignant video of Jerika telling her story below. But be warned, your heart will break for both Jerika and her mum.
SHARE to raise awareness that sometimes fighting isn't for the best.