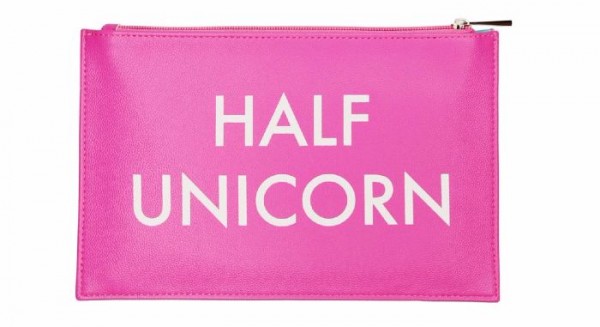 Sometimes, it is the simple things in life that bring us the most joy.
A perfect example of life's simple pleasures would be this AMAZING clutch bag, made by Spectrum cosmetics.
Most of you will associate Spectrum with gorgeous makeup brushes, but they have way more to offer.
This clutch is literally the epitome of everything I care about in life, as I actually am half-unicorn, half-mermaid (I admit it).
Anyway, for the very reasonable price of €20, you can be the proud owner of this glorious bag.
This is on the TOP of my Christmas list!
SHARE if you know someone who would love this bag!