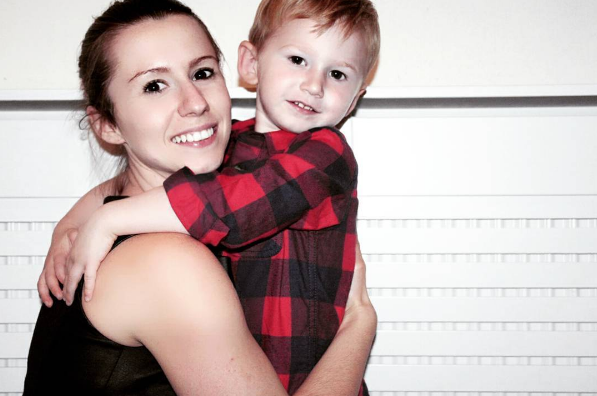 Kristy Sadler is a mum-of-one who lost almost five stone after giving birth to her gorgeous son.
Kristy, 27, went from weighing 13 stone 7 lbs to 8 stone 7 lbs by cutting out sugar from her diet.
The young mum was used to snacking on sugary foods, such as biscuits, chocolate and juices, but has since swapped over to a high protein diet.
Instead of opting for the unhealthy snacks, Kristy eats a diet of meat and vegetables, and snacks on apple slices and peanut butter.
After her son Tristian was born, Kristy, realised she had to do something about her weight and turned to fad diets to shed pounds.
Realising that fads were not the answer, Kristy did extensive research into nutrition and healthy eating, devising a plan for herself.
Kristy, who previously suffered with depression and low self-esteem, has lost 70 pounds and has never felt more confident.
"I went from drinking no water to two and a half litres and step by step, started to cut out the sugar. I wasn't on a diet – I was just changing the way I eat and enjoying a balanced diet."
Kristy now dedicates her life to helping people reach their goals, working as a qualified diet and nutrition adviser.
"I feel like I've taken back control of my life."
SHARE if you would ever stop eating sugar!