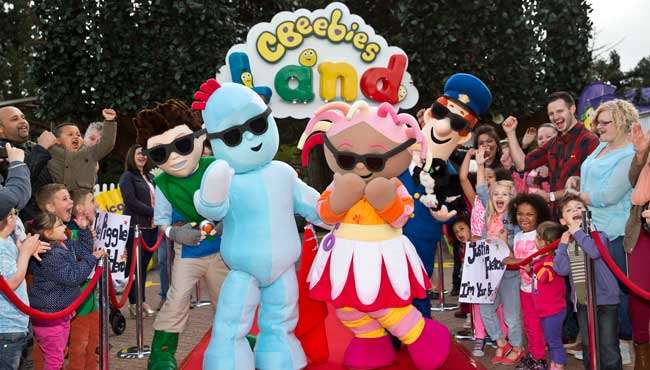 Alton Towers is a haven of fun and adventure for children.
Watching their little faces light up as you arrive, will be worth every penny spent on the trip - and with a bit of planning, you'll probably find yourself having a great time too.
Follow these money saving, stress-busting tips, to ensure your visit runs smoothly and you get the absolute most out of your trip.
1. Book in advance
A good way to save money is by booking your tickets online in advance. As well as being cheaper, you will save time by not having to queue at the entrance. The
Alton Towers
website has a 'Special Offers' section, or shop around online for discounted tickets.
2. Ask for a contacts wristband
In all the excitement, little ones can wander off and get lost. Children can be given a wristband which you add your name and mobile number to, and you can ask for this at the entrance. If staff find your child unaccompanied, you will be contacted straight away.
3. Decide to walk to catch the monorail
You have the option of either walking to the Theme Park entrance or catching the monorail. The monorail station is next to Splash Landings Hotel and Extraordinary Golf, but if you would prefer to walk, all pathways are suitable for pushchairs. Approximate walking times from car parks are; Car park A, B, C - 10 -15 minutes, Car park D, E, F, G, H - 18 - 22 minutes, Car park J, K - 25 minutes.
4. Plan your day
If you visit the park on a busy day, it's a good idea to plan your day out in advance. Maps are available at the main entrance to help you find your way around the park. The big rides can get busy very quickly, so it's best to get to these straight away and carry on from there. If you ever have any questions, just pop into the guest service at the top of Towers Street. They'll be more than happy to assist you.
5. Dress for the day
Bring a lightweight, waterproof jacket. It saves you buying a waterproof poncho when you're there if it starts to rain. Also wear sensible footwear as you're sure to be doing a lot of walking during your visit. It's also important to make sure your and the kids' shoes are fastened securely when going on some of the faster, higher rides so they don't fly off.
6. Make use of the lockers
There are lockers around the park. Use these to store your bag, valuables, or the heavy towels you plan to use after the wet rides.
7. The best time for rides
Generally, it's best to do the biggest rides in the first hour that the park is open (10am), at lunchtime, or in the last hour that the park is open (5pm-6pm), as the queues tend to be the shortest at these times. Plus, you can often beat the crowds by starting at the back of the park and working your way towards the front.
8. Bring a change of clothing
It's always a good idea to bring a change of clothing for you and the kids in case you get soaked on any of the water rides. You can store this in the lockers, to save you walking around with extra baggage.
9. Make use of the Sky Ride
Save yourself getting exhausted from too much walking by making use of the Sky Ride which connects Towers Street, Forbidden Valley and Cloud Cuckoo Land. Also, you can hire pushchairs if you have young children.
10. Look out for electronic boards
Electronic boards are located in various places around the park and display the latest queue times for many of the rides in the park. This will help you plan when to visit each ride.
Image via Pinterest.