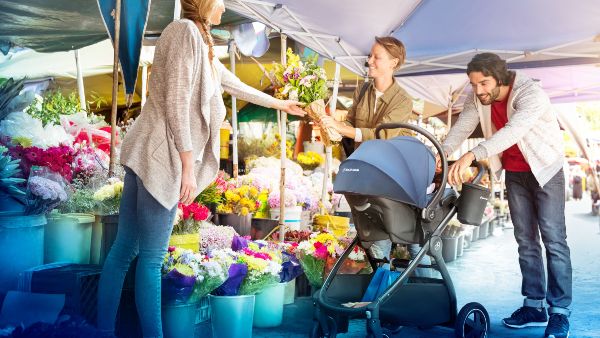 Urban parenting is awesome. Watching your little ones evolve in the excitement of the big city can be an amazing experience. One thing that challenges parents in the concrete jungle, and that is finding the perfect buggy for your baby. From public transport and spaceless pavements to small apartment living, buggies in the city can be a pain. Finding that balance between comfort and ease can be difficult, but we can always count on Maxi-Cosi - the buggy experts that will transform your life!
Maxi-Cosi have just launched 3 of the coolest pushchairs yet, aimed at urban families! These three gems will be top of your list if you are parenting in the big city!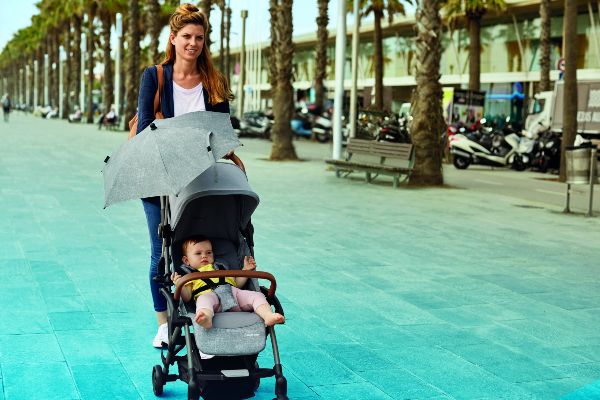 This clever little cocoon is perfect for anyone who values safety, simplicity and style. The Laika is ultra-comfy for baby with its lie-flat padded seat. In just two clicks, make it the multifunctional buggy you've been searching for by adding the Laika soft carrycot or the Maxi-Cosi car-seat.
If you are used to city transport and confined buggy-areas, the Laika is a dream. The most compact model yet, the Laika has a one-hand folding system and can be transported using a handy shoulder strap. Weighing only 6.8 kg, this gorgeous lightweight buggy will transform parenting in the city!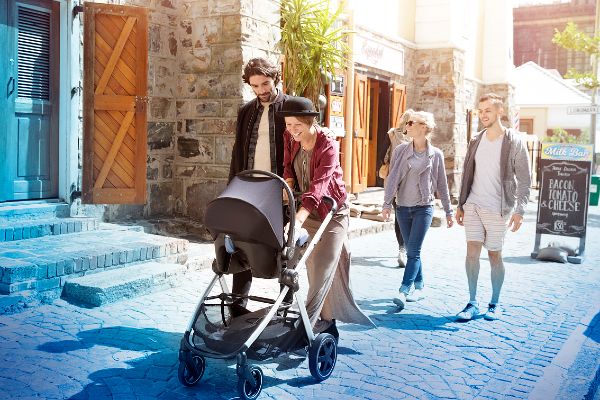 This genius little stroller is for suburbians who adore accessibility. The Zelia is a 2-in-1 pushchair with a seat unit that can transform into a bassinet in seconds! The Maxi-Cosi baby car seat can be attached in two clicks for optimum simplicity. Perfect for city-living, the Zelia has a massive shopping basket yet weighs only 9.6 kg- that's basically nothing, mums!
Suitable from birth to 3.5 years, the Zelia makes all of this possible without compromising your baby's comfort and safety.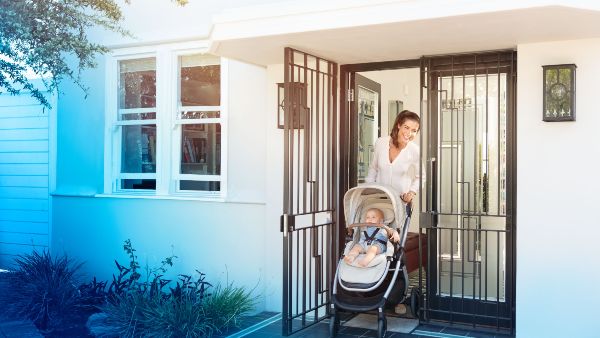 Think luxuriously large, yet lightweight! The Adorra is all about comfort with its large padded seat for baby and a big basket for mum. Weighing only 12 kg, this gem of a buggy can boast unprecedented comfort while being easy to use at the same time. Like the others, the Adorra is multifunctional and can be transformed into a 3-in-1 travel system in two clicks, by adding the Oria carrycot or the Maxi-Cosi car seat. It also suits new-borns up until the age of 3.5!
What are you waiting for metropolitan mommas? Check out the new Maxi-Cosi range now!