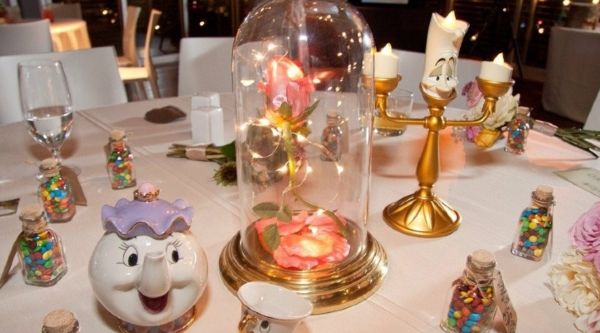 As a self-diagnosed Disney maniac, my dream is to have a wedding that incorporates the brand I love so much.
So naturally, when I stumbled upon this AMAZING wedding, I got overwhelmed with the excitement.
Ty and Ashley are also Disney fanatics, and when the time came for the two of them to plan their wedding, they decided to theme each table after a Disney classic.
Each table at the wedding reception had a special centre-piece related to a Disney film... CUTE!
It was not just the tables that were Disney focused, with loads of magical touches included in the couple's special day.
The couple's wedding cake was inspired by the heart wrenching Disney classic, UP! and the couple even had their honeymoon in Disney World (shocker!).
Big congratulations to the newlyweds on getting their happily ever after.
SHARE if you would love a Disney wedding!