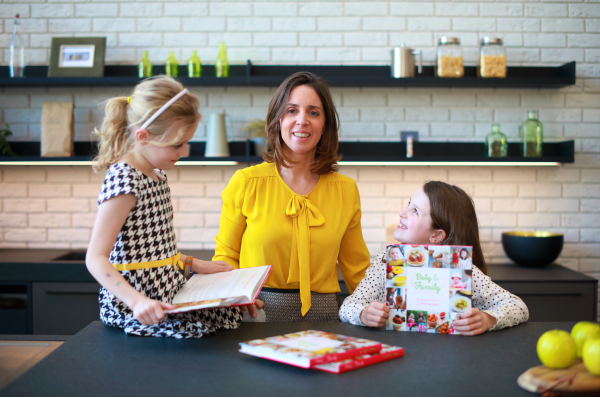 As a mum, it goes without saying that there can be a huge amount to worry about in those early stages (and beyond, being honest!). But you've done it! You've gotten through the pregnancy, the birth and got breastfeeding down to a fine art, and then comes the weaning phase. Generally starting when your baby has reached the six-month mark, in theory, it sounds simple enough: converting your little one from milk to baby rice to pureed foods and beyond.
But to some, the 'rules' surrounding weaning can be a cause of confusion and concern - hands up who else has ever worried that their baby would be a fussy eater? And this is a legitimate worry for Irish mums; with so much pressure placed on parents to get everything right when raising their children, MummyPages newest research found that the worry surrounding raising a fussy eater was of particular concern.
In fact, not only are 61% of Irish mums are confused as to the "rules" regarding weaning their babies on to solid foods, but two-thirds (69%) of Irish mums worry about raising a fussy eater, full stop. And the worries go beyond that: while 59% of Irish mums cook at least one meal a day from scratch for their baby (higher than the UK's 52%), it's a small figure compared to 80% of mums in France. This hesitance is due to the fact the 71% feel they'll get it wrong as they are not "good cooks," 58% think their babies don't like their cooking and 68% don't have the time to cook for both baby and family.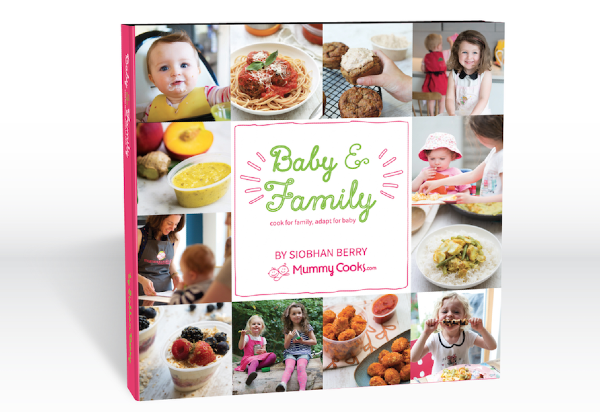 These insights (gathered from the online parenting community) support the newest book written by the site's resident weaning expert Siobhan Berry of Mummy Cooks, which was just launched today, March 14th.
So, whether you have weaning worries or just don't know where to begin when it comes down to getting your baby onto solids in a way that works for both baby and family, the Mummy Cooks 'Baby & Family' recipe book by Siobhan Berry is the book that mums really can't be without. And if you have babies or a young family (or both), the book, created as a simple, no fuss guide to weaning is intended to suit everyone - the idea being that you cook for the whole family and adapt the food for your baby with the help of over 100 step-by-step, tried-and-tested recipes.
"Mums, in particular, need support and guidance when embarking on their weaning journey. Some lack confidence in their abilities to create appetising and nutritionally balanced meals. I have created my simple, no fuss guide to weaning with tried and test recipes to be just that. I want to offer mums the helping hand that both parents and their babies deserve," Siobhan explained.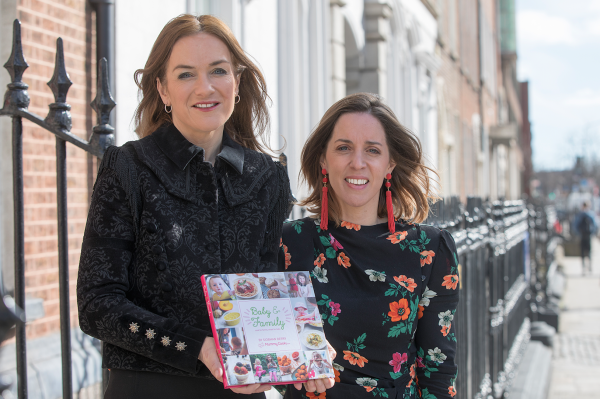 And as a mum who recognises all of the support and advice she received when bringing her two girls into the world, Siobhan will be donating 10% of the sale of all books to the National Maternity Hospital Foundation, Holles St, Dublin.
Rhona Mahony, Master of the National Maternity Hospital, is an advocate of the book and said she was delighted it would be used as a tool and guide for mums: "Siobhan's guide to weaning and her tasty recipes, will help every new parent embark on this stage of development with ease and confidence. I am so happy that this book will not only aid parents to feed their children healthy, nutritious first foods, but the National Maternity Hospital Foundation will benefit too," she said.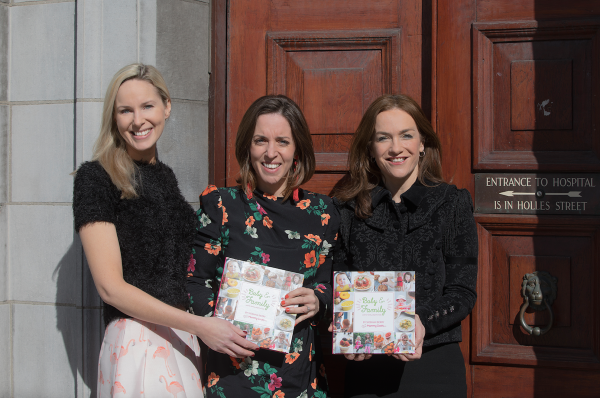 "Siobhan has distilled the current advice honed by doctors, occupational therapists, dieticians, nutritionists, and the World Health Organisation into an easy, step-by-step guide. With tips on preparation, portion sizes, batch cooking and freezing, this cookbook will be every mum's best friend when it comes to feeding their family from infant to family meals," added Laura Erskine, spokesmum for MummyPages.ie.
Siobhan's first Mummy Cooks recipe book - Baby & Family, is priced at €16.99 and is exclusively available from Dubray bookshops and online at www.mummycooks.com with 10% of all proceeds being donated to the National Maternity Hospital Foundation, Holles St.