When it comes to marking your baby's milestones, most of us know to capture their first day, first smile and the first time they roll over, but there are so many other firsts that you might never have considered.
So charge the camera, and be prepared to take the following shots:
1. Your first cuddle
The first time you hold them in your arms is a moment worth capturing. The sheer rawness and vulnerability of the two of you together is a picture that you will cherish.
2. When they meet their sibling
Your older child will be in awe of this tiny little bundle and you just know that this is a moment you will want to capture forever.
3. The first time Dad holds them
It's easy to get plenty of pictures of Mum and Baby but don't forget to get some with their dad.
4. Their first real cry
Ok, while we don't suggest you leave your baby crying while you take photos of them, they do make the funniest and cutest faces when crying that you will want to take a snap to remember it.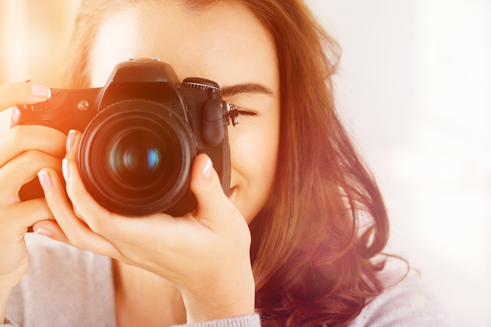 5. The first time they hold your hand
When their tiny little fingers clasp around yours, the whole world will feel like it has stopped when you realise the sheer size of them.
6. The first time they sit in their car seat
You won't be able to take your little one out of the hospital unless they have a proper car seat to sit in, so make sure you get a picture of them in it. They will look so tiny, you'll struggle to even find them in the big seat!
7. The first time they lift their head
Ok while you might not be ready with the camera the first time they do this, you will the second – so make sure you get it!
8. The first time they put food on their face
Weaning is messy, especially when your youngster puts their food all over their face!
9. With their first teddy
No doubt this teddy will stick with them for the next few years - so get a picture while it's still clean and fluffy!
10. The first time they are in the bath
They are either going to hate it or love it, but make sure you capture it!