It's extremely difficult to find sustainable toys in everyday toy shops - they are jam packed with plastic toys which don't last long after they are initially opened. This year, we've collated a list of must try toys and gifts which will stand the test of time.
Sustainable Wooden Stacking Rainbow £18.99
Best Years have been specialising in making ethical toys for over 10 years. Up until now, the collection has only consisted of a large number of ethical, fair trade and organic soft toys, but we are extremely excited that they have just launched a beautiful collection of wooden toys in time for Christmas. One of our favourite items from the wooden collection is this gorgeous wooden rainbow puzzle which is handmade from sustainable wood in bright rainbow colours. This seven-piece puzzle offers multiple uses and endless possibilities - open-ended play. You can stack them, balance them on top of each other, they could even be bridges or tunnels for small cars - we are sure you will come up with plenty more ideas. This toy will be enjoyed by babies and carry on being enjoyed as they grow into toddlers.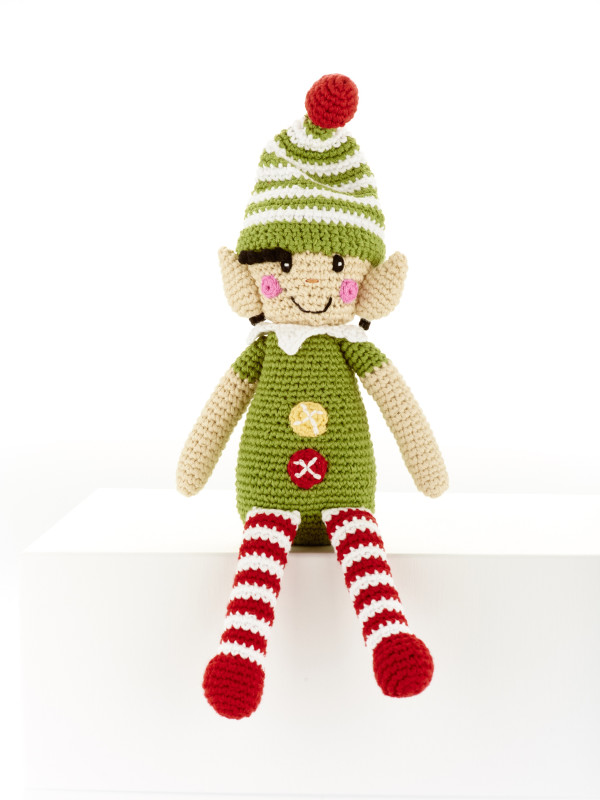 Fair Trade Crochet Elf £18.99
This handmade crochet cotton elf baby toy is sure to become an essential part of Christmas, after all they are Santa's little helpers, working hard all year making toys for children. Many families have a Christmas Elf that lives with them the whole of December, sent from the North Pole to let Santa know whether the children are naughty or nice! This green, red and white elf is crocheted from cotton yarn and is suitable from birth and machine washable, making it a perfect Elf for baby's first Christmas.
Hand Sewn Moccasin Slippers £25
These are the most comfortable slippers you will ever own! Moccis are a hybrid of a sock and slipper in one, making them the perfect footwear for keeping cozy. They feature a soft leather sole and can be machine washed. They are available for babies, children and adults and come in over 30 fun designs, including more than 20 'Twinning' designs.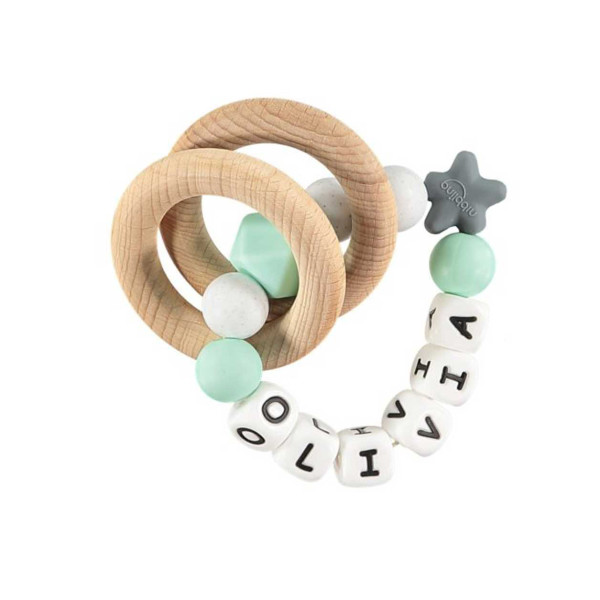 Personalised Teething Rattle £15
Nibbling's natural wooden teethers are made using untreated natural beech wood and BPA free, 100% food-grade silicone that is safe and soft enough for babies to chew. Nibbling are very proud to now be offering a personalisation service on their teething rattles. They make a really lovely gift and come in 4 different colours.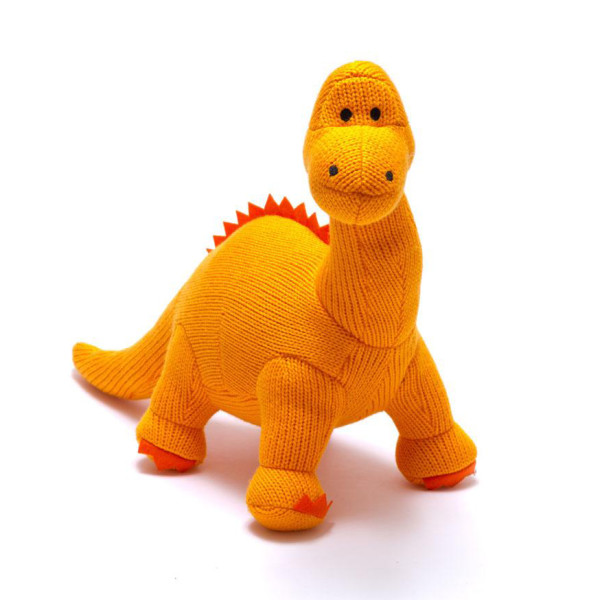 Knitted Dinosaur Rattle £9.99
Did you know that the neck and tail of the Diplodocus Dinosaur consisted of 100 vertebrae while humans have just 33?
There is definitely something very charming about this small orange diplodocus rattle. As well as being super cute it is also very practical as it is machine washable! These dino rattles make a fabulous gift for both boys and girls.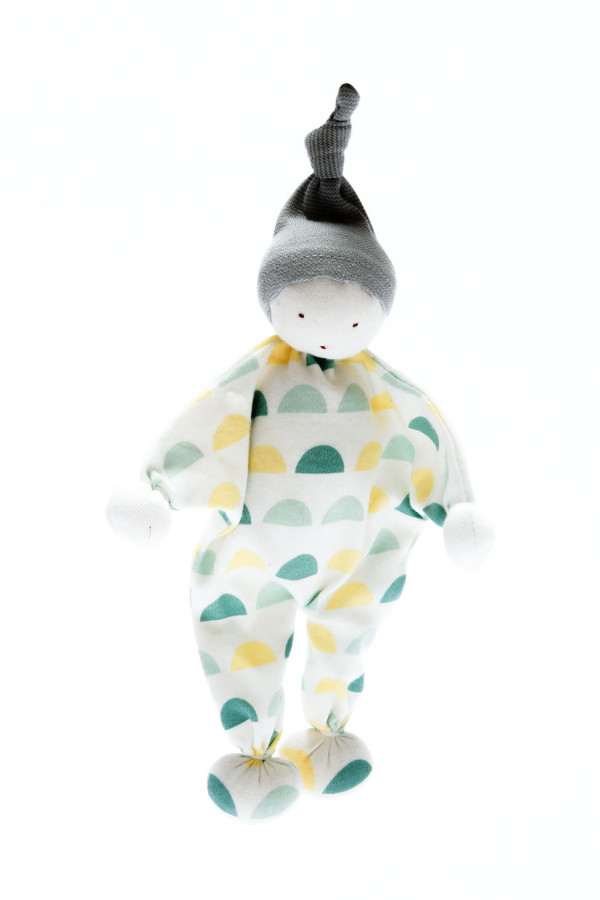 Upcycled Organic Cotton Baby Comforter £8.99
These beautiful baby comforters are upcycled using left over fabric from the manufacture of organic baby clothes. Hand made from 100% organic Egyptian cotton means they are not only super soft but they are nice and breathable too. They are also machine washable. As each comforter is made from left over fabric, all the designs are limited editions, making them even more special.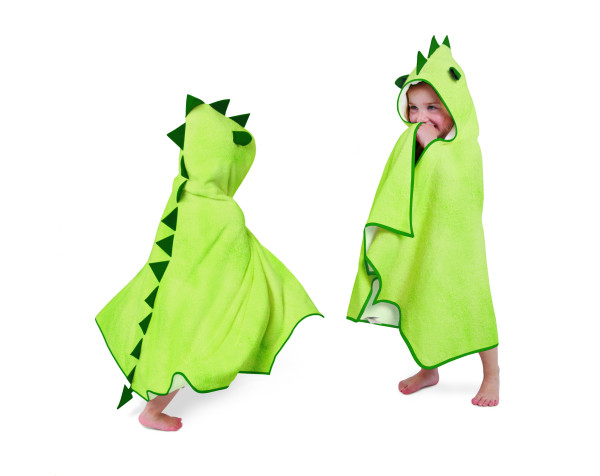 Bamboo Dragon Toddler Towel £29.99
Girls and boys alike will love these bamboo toddler towels from Cuddledry. Made from Cuddledry's signature blend of natural cotton and bamboo fibre, with a double layer of cosy towelling, the super-soft Cuddleroar towel features extra-large wings and hood, complete with ears, pointy tail and spines. It is sure to be just the thing for encouraging imaginative play and make getting out of the bath just as much fun as getting in!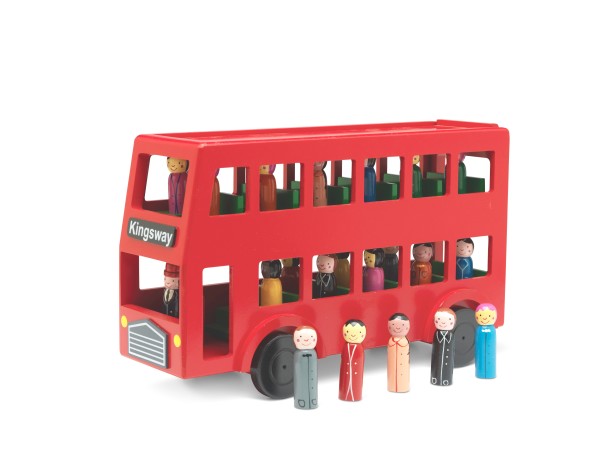 Upcycled Wooden Bus With 22 Hand Painted Passengers and Driver £75
This iconic London bus, which comes with 25 hand-painted wooden passengers has to be our number one Christmas recommendations for any bus loving toddler. The wooden roof and floors are removable, to allow little hands access to seat all of the passengers and driver. It is a truly stunning toy and what's more it's made from upcycled wood, which we think is great!
The Kindness Co-op Kids Earth Sweatshirt £26
The Kindness Co-op was launched by two friends, Lucie and Charlie, with the purpose of promoting kindness towards others (especially amongst children), ourselves and the environment. The Kindness Co-op is a socially responsible brand offering organic clothing for children and adults featuring inspirational designs. Since then, the brand has grown and now also offers a range of accessories including tote bags, notebooks and badges. You will find it hard to choose just one sweatshirt for your little one and when you realise you can have a matching sweatshirt you will be in even bigger trouble! What's more with every item sold they donate a portion of the profit to the wonderful charity YoungMinds.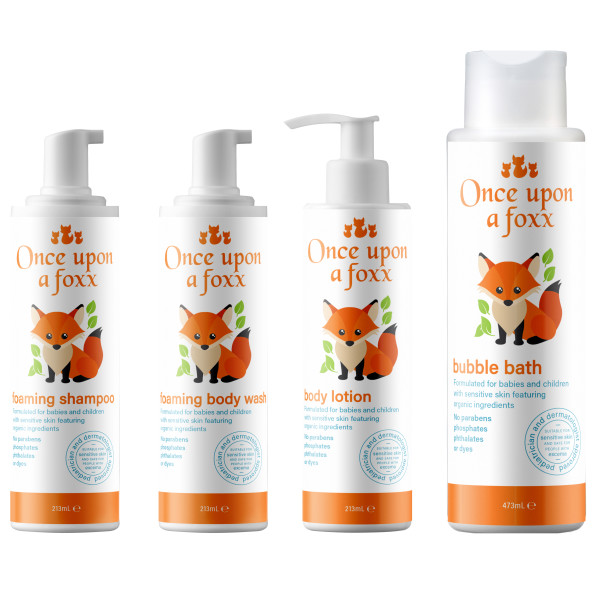 Once upon a foxx Vegan Friendly Bath Products from £9.99
Your little mermaids and pirates will enter a whole ocean of fun, bubbles and adventure whilst soaking in all the organic goodness from the newly launched Once upon a foxx bath range. Using only the best naturally organic ingredients for delicate and sensitive skin. Our shampoo, foaming wash, bubble bath and body lotion will have your water babies back on dry land with fluffy, clean results and smelling delicious. Made from the most delicate formulations and suitable for use from newborn. It's also vegan friendly and not tested on animals.