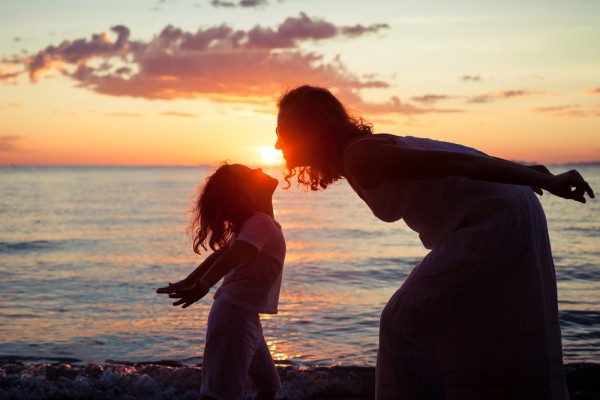 Sometimes you just need a good documentary to stop and make you think amid the din that comes with raising little people.
This is the perfect time of the year to curl up on the couch after the kids are in bed with a cup of tea and binge on the best of Netflix.
To mark World Mental Health day, we've put together some seriously thought-provoking topics from an array of stories from around the world that will not only broaden your mind but leave you feeling inspired.
Sit back, relax and find your zen with these latest downloads:
1. Happy
Happy takes viewers on a journey from the swamps of Louisiana to the slums of Kolkata in search of what really makes people happy.
2. Minimalism
People dedicated to rejecting the American ideal that things bring happiness are interviewed in this documentary showing the virtues of less is more.
3.Feel Rich
Talking squarely to the HipHop generation, musicians, athletes and others outline the benefits of exercise, healthy diet and spiritual wellness
4. Daughters of Destiny
Five girls from India's most impoverished families attend a boarding school designed to create opportunities as they strive for a brighter future.
Available to download
5. Tony Robbins I am not your guru
Tony Robbins' clients swear by his unorthodox life coaching methods. A revealing film goes behind the curtain at his annual mega-event.
6. Living on One Dollar
Four American friends travel to rural Guatemala, where they attempt to exist on a dollar a day for two months to experience life in extreme poverty.
7. Tales by Light
Follow renowned photographers as they explore far-flung locales, capturing extraordinary images that present nature and culture in a new light.
8. Given
A surfing adventure across 15 countries gives a young boy from Kauai an opportunity to widen his horizons and gain a deeper understanding of life.
9. Inn Saei
Renowned thinkers and spiritualists discuss the Icelandic concept of innsaei, which enables humans to connect through empathy and intuition.
10. Footprints The Path of Your Life
This documentary follows 10 men who agree to walk the Camino de Santiago, a 500-mile, 40-day trek that will challenge their strength and faith.
What did we miss? Send us your favourites!