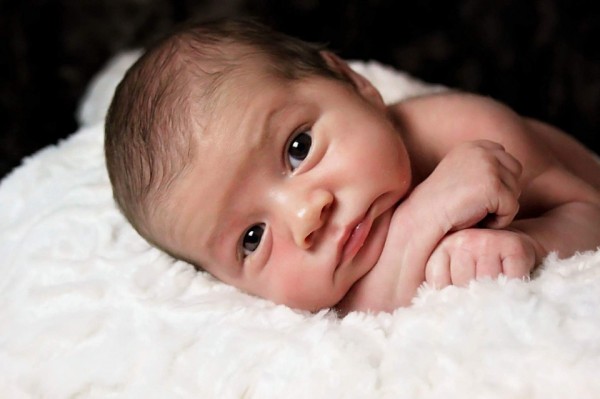 From sleepless nights to random howls, there are a few things that you can predict will happen once your baby arrives.
However, there are some surprising things about babies that can terrify first-time mums, even though they're usually nothing to worry about.
Here are a few seemingly strange things that are totally normal...
Bowed legs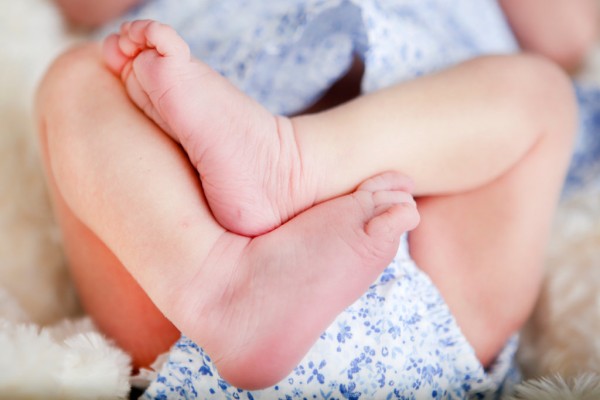 Curved legs are totally normal for most babies. They've just spent nine months squished up in your womb, after all! It might take a while, but they'll straighten out in time, especially once they've got a few months of walking under their belt.
Body hair
When it comes to hair, babies vary wildly. Some are born with a full head of hair, while others are entirely bald.
And it's the same with their bodies. It's perfectly normal for a baby to have hair on their shoulders, down the arms, along the back, and even around their ears.
Known as 'lanugo', it even has a purpose: to regulate the body's temperature in the womb. Don't worry, it won't take long to shed.
Acne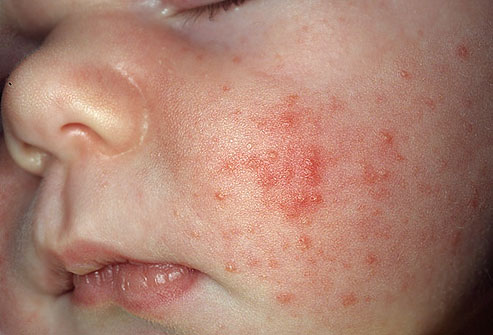 Thought acne was just something teens experienced? Think again. It can be present at birth, but if it's not, don't be surprised if red pimples surrounded by reddish skin pop up after a few weeks.
This is nothing to worry about, but it helps not to scrub your baby's face at bathtime. Just wash it gently with a mild soap, and avoid oily lotions or acne medications.
Little white bumps
Those tiny white or yellow bumps are called milia, and they're most often found on the nose, cheeks and chin.
You don't have to do anything about them. They'll go away in a few weeks.
Cuts and scrapes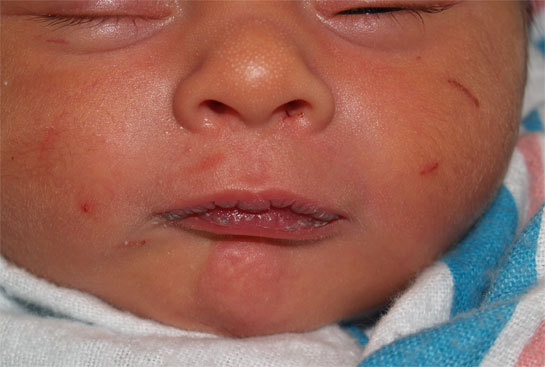 ​
You might be surprised to see cuts and scratches on your baby when they're barely out of the womb. Surely they were safe and sound inside, right?
Well, they were, but then they came out into the big, bad world, and started experimenting. Unused to their fingernails, your little one will likely give themselves a few minor scratches as they get used to their bodies. Again, don't worry, it'll pass.
And in the meantime? Use a baby nail clippers.
Incessant sneezing
Find yourself saying 'bless you?' to your newborn every ten minutes? Worry not, at least for the first few months.
Babies often have some amniotic fluid to work out as they aren't used to the minuscule particles in our air that enter their nasal passages. Give them time...
Wrinkles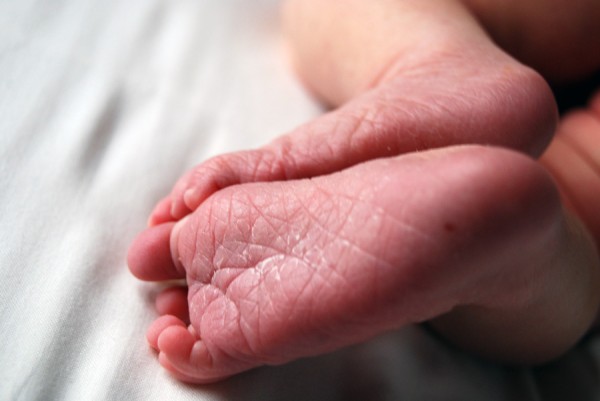 One of the last things you'd expect in a newborn is wrinkles. After all, they couldn't be younger!
But it's surprisingly common to see grooves in your baby's skin. And oddly enough, smaller and premature babies often show more wrinkly skin than full-term babies. Just allow your child to grow into their skin!
Crossed eyes
Newborn eyes don't always move in perfect unison, so don't worry if your baby looks cross-eyed.
It's usually down to the fact that, just like the rest of them, they're not quite coordinated yet and will need a bit of practise before they'll start looking at things the right way...
Swollen genitals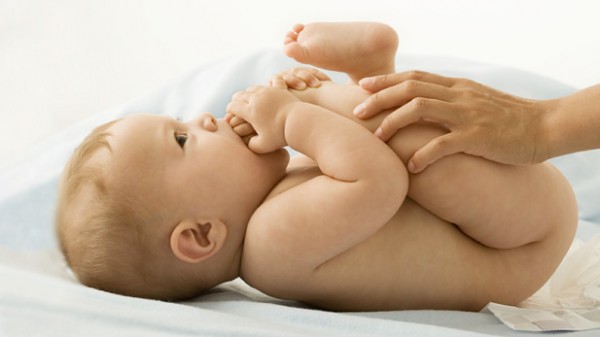 The pregnancy hormones your baby is exposed to actually trigger the development the development of breast tissue.
It's also the reason that your baby's genitalia will likely look a bit engorged. So don't freak if things look disproportionate down there. The hormones will wear off soon enough.
Dandruff
Newborns often have dry, flaky scalps, but it's totally harmless and should clear up by the time they turn six months.You don't have to do anything, but you can try gentle shampoo massages more frequently if it bothers you.
Cone-shaped heads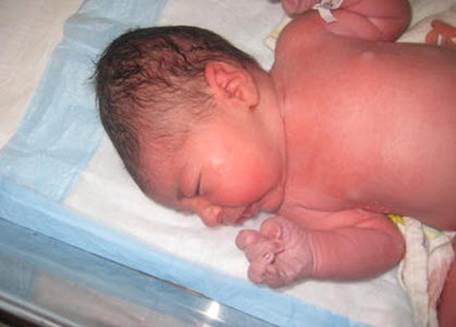 Following a normal vaginal birth, the baby's head is elongated and looks like, well, a member of the Coneheads.Fear not: it's just what happens in order to fit through the birth canal, and the shape will change quickly, sometimes in two days or less.
Red blotches
Often seen on the forehead and around the scalp, these red splotches on the skin might seem worrying, but they're not. Called 'stork bites,' they're often temporary birth marks, and will likely fade within the first year.
SHARE to help calm new mums' fears.