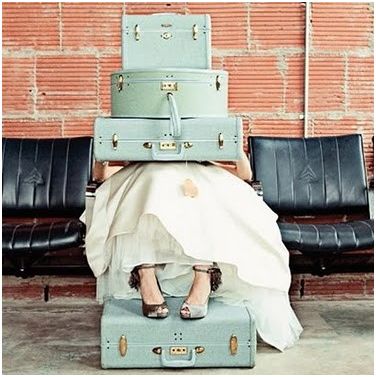 It's not strange to feel as if you need a holiday from your holiday.
While trips away are always something to look forward to, travelling can be stressful and not easy on the pocket.
Here are some travel hacks that will help make your trip smoother and even save you money along the way.
1. Empty water bottle: Since you can't bring water bottles through airport security, bring an empty one to fill up when you're in the airport.
2. Sleep tight: Bring eye masks and ear plugs with you so you'll be able to get a good night's rest on the plane and during your stay.
3. Use a phrase book: You don't have to become fluent in another language, but carrying a phrase book around and knowing the basics will help you get around better in a country where English isn't the first language.

4. Get to the airport early: Arrive early, so you don't have to make a panicked dash against time to make your flight. Leave extra time for unexpected incidents along the way, such as bad traffic
5. Pack wisely: Bring clothes that dry quickly so you'll be able to wash them at the end of the day and wear them again the next. This cuts down on the amount of clothing you bring with you.
6. Keep copies: Keep a copy of your passport in your email inbox, so you can print it out if you ever lose your passport. This will help speed up the process of getting a replacement.

7. Book the aisle and window: If you're travelling with someone and your flight has rows of three seats, book the aisle and window seat and leave the middle seat empty. It's likely to remain empty if the flight is not full, because people usually choose the window and aisle seat. And if someone does pick that seat, they'll be willing to switch with one of you.
8. Board ASAP: It's good to get in line and board as early as possible so there's enough overhead space for you to slip your luggage in. If you board too late, your luggage might have to go in cargo, which means it'll take longer for you to get off the plan than if you stored your luggage in the overhead bin.
9. Money belt: Use a money belt, or sew a pocket in the inside of your clothes when travelling in places where there are lots of theft.
10. Split your cash stash: Put cash in various places, such as your wallet, pocket, shoes, and your luggage.
11. Ask your hotel for a charger: Hotels usually have a stash of forgotten chargers left behind by hotel guests that you can borrow.
Bring an external battery for your phone, as walking around all day can make your phone quickly drain.
12. Bring plastic bags: Pack plastic bags so you can use them to throw your dirty clothes in and other items you want separated from the rest of your belongings in your luggage.
13. Power strip: Bring a power strip for your electronics, so you will only need one or two local adaptors.
14. Do your research: Make a brief travel outline before you set off, research the area - the best places to eat, must-see attractions - so you're ready to enjoy every minute of your holiday as soon as you land.
15. Bring your ATM card: Get cash from your ATM when traveling, because in most places, you'll get better rates. Check to see if this is true in the country you're traveling to.
Image via Pinterest.