Autumn is such a beautiful time of year, the leaves are turning that beautiful amber colour and there is a crispness to the air.
We have compiled a list of truly beautiful baby names, inspired by this gorgeous season...
Girls
1. Amber - the beautiful golden-brown hue of fossilised tree resin.
2. Daphne - the name of an evergreen tree that blooms in autumn.
3. Opal - the beautiful birthstone for October.
4. Maple - the gorgeous red leaves of the maple tree.
5. Aster - the official flower for September.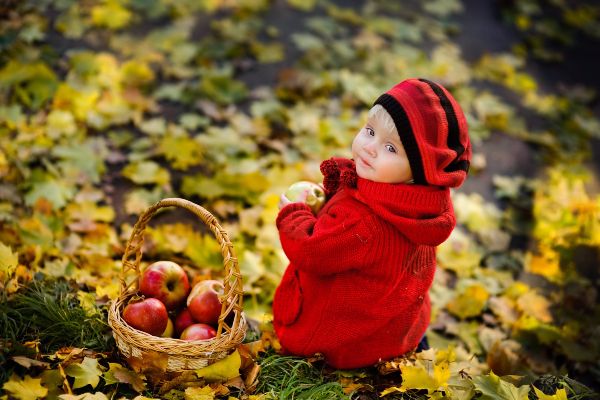 6. Perry - means "pear tree".
7. Willow - an ancient tree that is believed to possess magical powers,
8. Hazel - named after the beautiful hazel tree.
9. Autumn - kind of speaks for itself.
10. Sapphire - the birthstone for September.
Boys
1. Rusty - gorgeous brown-red colour we all associate with autumn.
2. Qiu - stems from the Chinese word for Autumn.
3. Sparrow - named after the bird.
4. Ash - after the ash tree.
5. Hawk - a bird that migrates in autumn.
6. Rory - Irish name meaning "red king".
7. Wheatley - means "from the wheat meadow", making it perfect for harvest time.
8. Linden - meaning "Linden Tree Hill".
9. Cedar - the leaves of cedar trees turn a wonderful colour in autumn.
10. Rowan - a tree with red berries.
SHARE if you were inspired by these gorgeous names.