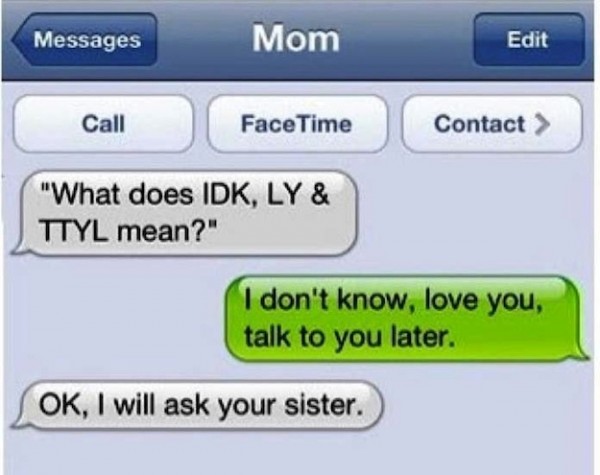 Text speak (txt spk) is the relatively new phenomenon where abbreviations rule and vowels appear to have been run out of town with a pitchfork.
And we've had many a brush with it, staring confusedly at texts from our teenagers and thinking, huh?
'BRB' they text us. Big red bricks? Brad's really beautiful? WHAT IS IT YOU'RE TRYING TO TELL US? And why for the love of God are you so against the use of vowels?
So because we were sick of being flummoxed by an increasingly growing list of abbreviations we've compiled a list to help you decode teenagers' text speak.
We suggest printing it out and carrying it around in your pocket!
BRB
Be right back.
LOL
Laughing out loud. Used to convey great mirth although funnily enough they're generally not laughing out loud at all. Go figure.
LMAO
Laughing my ass off.
IDK
I don't know. Usually to answer to why does your bedroom look like a pit?
BF
Boyfriend.
GF
Girlfriend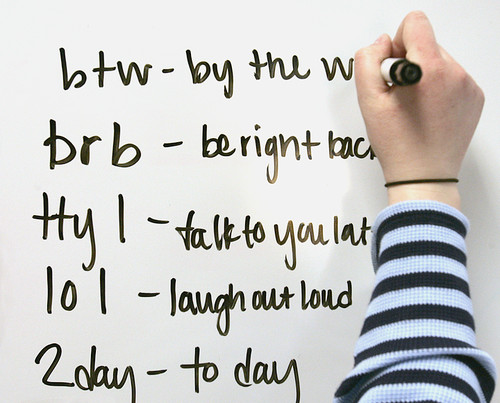 FTW
For the win. This is a stamp of approval. So if you're making Crispy Pancakes for dinner they'll say CRISPY PANCAKES FTW. Geddit?
BTW
By the way.
ILY
I love you. Ah, isn't that nice. Why do you love me? IDK. Oh, okay.
JK
It means 'joking'. So if they say something like 'Mum, I'm pregnant' and follow it with a swift 'JK' you know you shouldn't worry. Ground them maybe for giving you a fright, but worry, no.
NSFW
Not safe for work. A term to describe something gross or explicit. It basically stands for a story, video or photo you wouldn't want your boss to see you looking at.
ROFL
Rolling on the floor laughing. An upgrade from LOL and LMAO.
TTYL
Talk you later.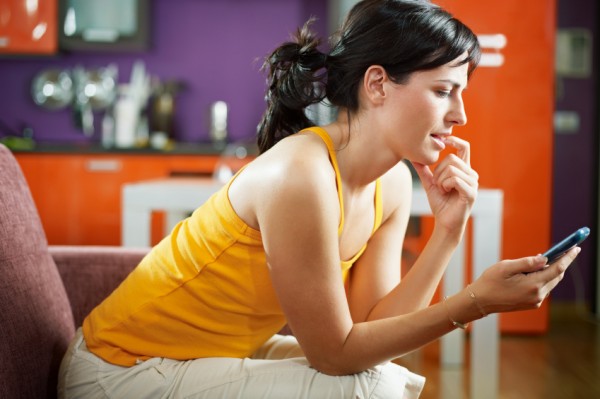 ZOMG
A sarcastic version of 'Oh my God'. The cheeky beggars.
TMI
Too much information, which funnily enough is the opposite of what they're giving us.
ATM
As a parent to a teenager you'll be shocked to learn it's not Automated Teller Machine. It's actually 'at the moment'.
BRB
Be right back.
BC
Because.
FB
Facebook.
IMHO
In my honest opinion. Not sure why they have to add the extra reassurance with the 'honest' bit but there you go.
What about you mums? Did you know a lot of these already or are you having an 'Ah so that's what they meant' moment?