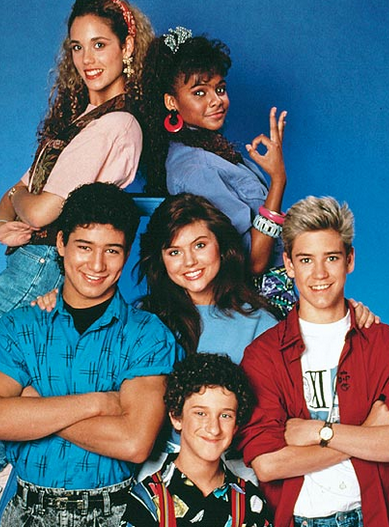 Today marks the 25
th
anniversary since Saved by the Bell first aired, can you believe it?
What are our favourite gang up to these days though?
Zack
Zack Morris, the lead role and teen heartthrob of the popular show, was played by Mark-Paul Gosselaar.
Since then, Mark-Paul's biggest role was as Detective John Clark on NYPD Blue.
He currently stars as Bash in TV show, Franklin and Bash.
Mark-Paul married Lisa Ann Russell in 1996 but filed for divorce in 2010. The two have two children together, Michael Charles and Ava Lorenn. He later married Catriona McGinn in 2012 and the two have one child, Dekker.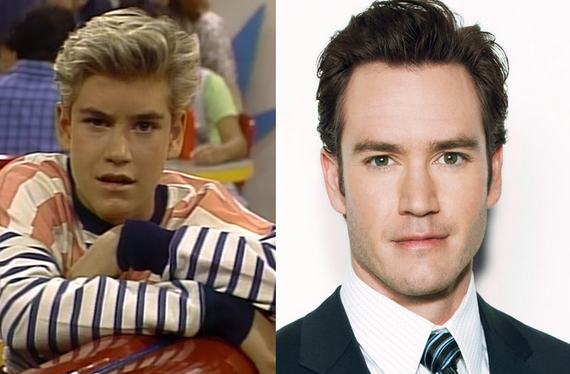 Kelly Kapowski
Every girl wanted to be her and every guy wanted to be with her during her time as Kelly Kapowski.
Kelly was played by Tiffany Amber Thiessen who later went on to star in Beverly Hills, 90210 as Valerie Malone.
She currently stars as Elizabeth Burke in the TV show, White Collar.
Tiffany is married to Brady Smith since 2005 and the couple have one daughter, Harper.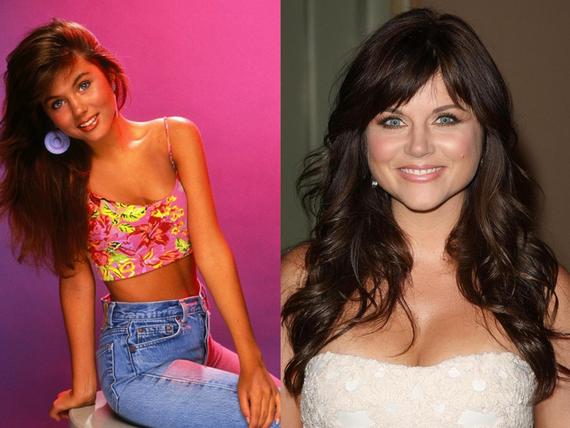 Screech
Ah, Screech...
Everyone's favourite lovable guy is not best known for the release of his own sex tape, Screeched – Saved by the Smell. No, seriously. That's the name.
He also directed it...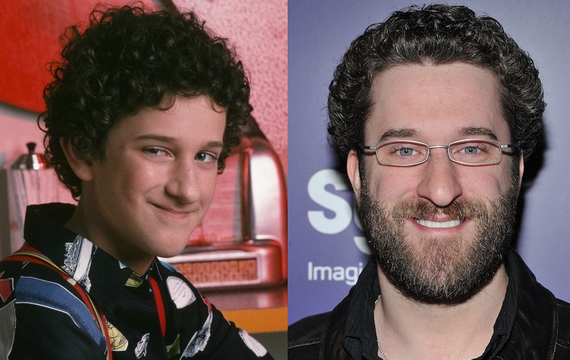 Lisa Turtle
Lark Voorhies played the uber stylish Lisa Turtle on Saved by the Bell.
After the show ended in 1994, Lark had roles in many TV shows such as The Fresh Prince of Bel-Air amongst others.
Lark has hit the headlines for displaying some worrying behaviour.
She runs her own production company, called You Soy Productions.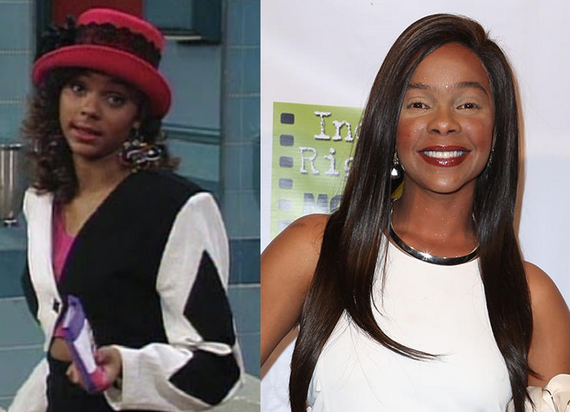 AC Slater
Mario is probably the most well known of the gang today, and played Jessie Spano's love interest, AC Slater on the show.
Since then, he has made quite the name for himself as a TV presenter, starring on shows such as The X Factor US.
Mario has two children with his wife Courtney, named Gia and Dominic.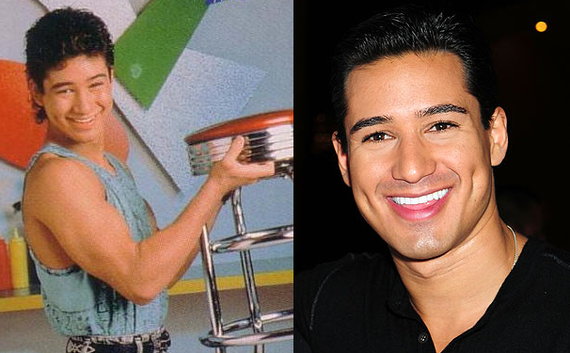 Jessie Spano
The no-nonsense Jessie Spano was played by Elizabeth Berkley on SBTB.
Elizabeth made a name for herself two years after SBTB ended by playing a stripper in movie, Showgirls, which was a bomb in the box office and hurt her career.
She has since appeared on Dancing with the Stars and as well as assorted TV and film work.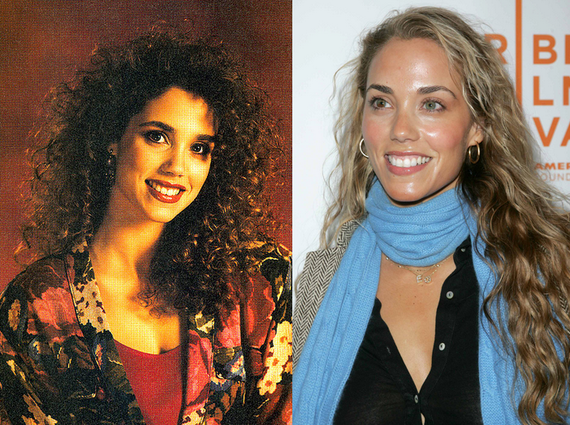 Mr. Belding
Mr. Belding was everyone's favourite principal. We can still remember how his office looks and how he sounded when he said: "Hey, hey hey, what is going on here?!"
Played by Dennis Haskins, he has since made some appearances on popular TV shows (like How I Met Your Mother!)