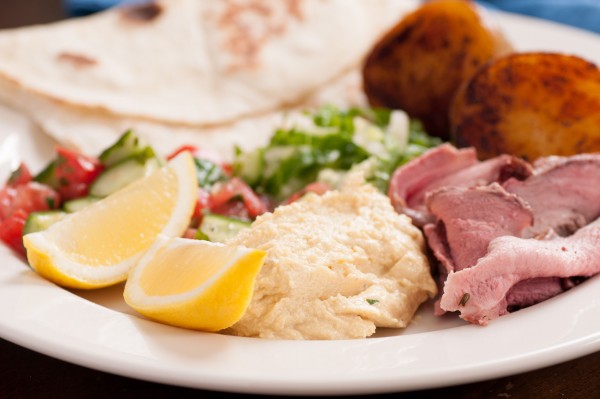 Hummous is one of those foods mums can whip up in literally minutes, with just a few store cupboard essentials. And if that's not a good reason alone to add it to your quick recipe arsenal, it's filling, delicious and packed with nutrients.
Here are five reasons hummous is a mum's best friend:
1. It's full of fibre
Hummous is high in fibre, helping keep your digestive tract, you know, regular. As parents we're always trying to find easy ways to get fibre into our kids diets – so some wholemeal bread smeared with a thick dollop of delicious hummous is a great wat to give them a tasty fibre double whammy.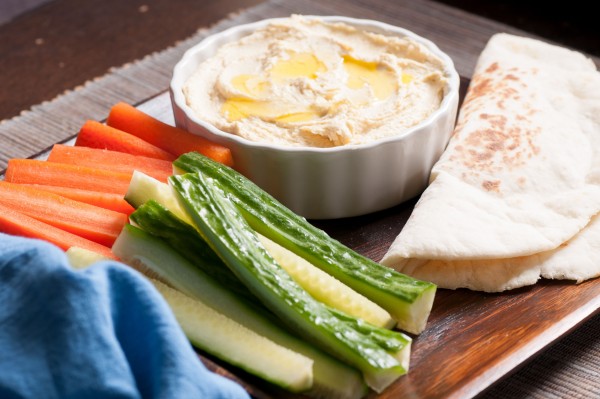 2. Chickpeas are a good source of iron
Anaemia – or a lack or red blood cells – is a pretty common condition amongst children, so consuming hummous regularly can help top up that much needed iron. It's a crucial mineral, because without it, there can be inadequate red cell production, resulting in fatigue and paleness.
3. Its brilliant if your child has allergies
Hummous is nut-free, gluten-free and dairy-free, so if your child has any of these common allergies, they can eat it without worry. It's particularly good as a spread instead of butter and works a treat in cooling down curries as an alternative to yoghurt.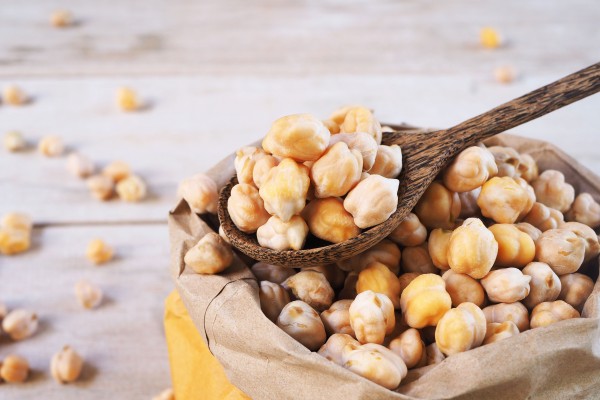 4. It keeps you fuller for longer
With 19g per 100g, chickpeas are packed full of protein, making them a valuable addition to the diet if you or the kids are vegetarian or vegan. Not only is protein crucial for growth, cell repair and healthy bones, it satisfies hunger, helping keep tummies fuller for longer.
5. It's delicious!
Hummous is great for fussy kids. It's creamy, tasty and works brilliantly as a dip, a dollop or spread. And because it's so easy to make at home you can add the flavours you'll know they like, such as roasted peppers, lemon and coriander or caramelised onion.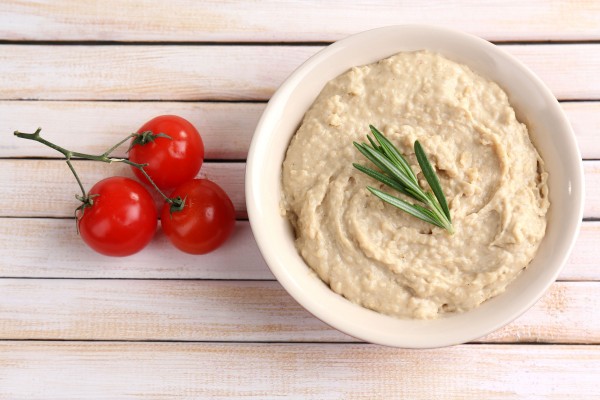 Our 'Ultimate Hummous' recipe
This is a wonderful basic hummous – and once you make it, you can add in your own ingredients to create different flavours, like the suggestions above.
Ingredients
2x400g chickpeas drained
1 tbsp tahini
1 tbsp fresh lemon juice
4 tbsp olive oil
1 tsp black pepper
8 tbsp water
Method
Simply pop into a blender or food processor and whizz until smooth. Add extra water if you want a creamier hummous.
Easy peasy lemon squeezy!
SHARE if you're a big hummous fan!