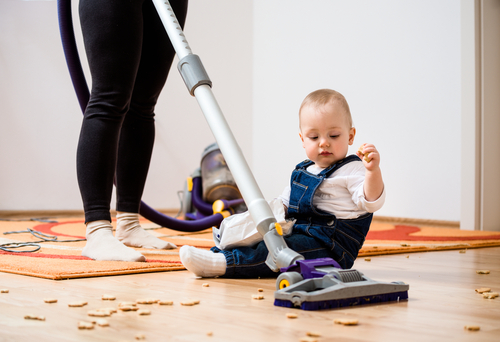 Cleaning your home is a daily chore that must be done; however, while you may regularly clean it, there a few areas you should pay extra attention to.
Vacuum cleaner
This shouldn't come as too much of a shock as it is used to suck up dirt. The brush on the nozzle and the bag is a breeding ground for bacteria. Make sure you change the bag frequently and try not to breathe in the dust when you are replacing it.
Oven knobs
Make sure you remove the knobs on you cooker to give them a good clean in hot soapy water at least once a week. If they don't easily come off, use an old toothbrush to get into the hard to reach places.
Welcome mat
When you wipe your feet you are transferring germs from your shoes to the mat. The bacteria then sits on the mat until someone walks on it and carries the germs into the home. Give your mat a good clean at least once a month.
Chopping board
Surprisingly, the item you use the most when preparing food can actually be riddled with germs and bacteria. This is due to the fact that it is used for many different types of foods. Give it a thorough clean after every use either by popping it into the dishwasher or washing it in hot, soapy water.
Fridge
The seal around the fridge door is prone to a build up of mold as it is frequently exposed to warm air followed by cold air. It is important that you clean the seal with disinfectant at least twice a month.
Toothbrush
You probably like to think of your toothbrush as being germ-free, considering the fact that it is in your mouth at least twice a day. Unfortunately, this is not the case. The germs in your own mouth contaminate the brush and every time the toilet is flushed, water droplets containing bacteria and viruses are sprayed into the air. Make sure you change your brush every three months.
Remote control
Items that are frequently touched are bound to be full of germs and the remote control is no exception. Everyone in the house holds it, whether they are sick or not. So, to prevent germ spreading via the remote, make sure you give it a quick wipe with disinfectant every day.