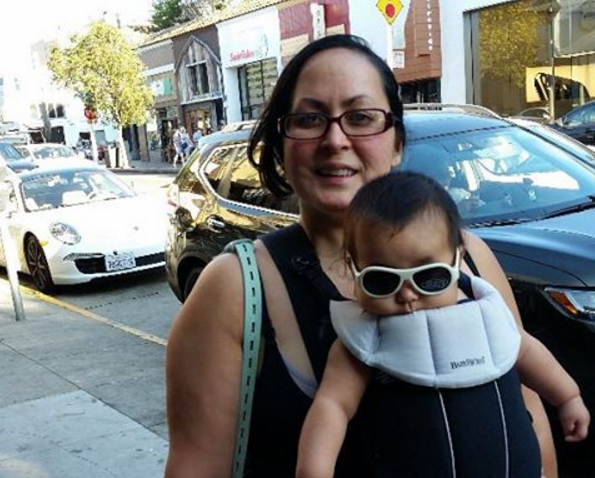 It seems as though everywhere we look, there is another wonderfully empowering story about breast feeding.
Whether it be a public display of breast feeding, or someone standing up for their right to do so, we admire every woman taking a stand about this topic.
The latest woman to support public breast feeding? Belle from Beauty and the Beast (obviously)!
A mum posted a picture on Instagram this week, of a very special moment she had while in Disneyland.
Mari, the proud mum, was breast feeding her infant in Disneyland when one of the characters approached her for a photo.
The woman, dressed as Belle from Beauty and the Beast, smiled proudly as the little baby fed from his mum.
"When you're at #Disneyland celebrating your baby's 2-month birthday and a princess comes up to take a picture with your child, and your infant is hungry. You feed your baby, smile for the picture, and enjoy your magical Disney moment while breast feeding" Mari captioned the picture.
How wonderful that this mum was comfortable enough to feed her baby in the presence of others!
We love this story!
SHARE if you admire what Mari did in this story!