While celebrities often fall victim to fake social media accounts which purport to share controversial views on certain matters, on some very rare occasions the message the fake account holder communicates can be incredibly positive.

A Facebook profile, which appears to have been established in recent days, and claims to be the personal account of Hollywood actress and mum-of-one, Sandra Bullock ,has caused a stir in recent hours by shedding light on the power of adoption and the positive impact it has worldwide.

Using the star's relationship with her five-year-old son, Louis, as a platform to highlight the incredible impact adopted children have on their parents, the profile holder wrote a post which has been liked almost half a million times.

"I'm tired of hearing from everyone that he is not my child, that he is not my blood. That I am a so called "Adoptive Mother". I am a Mother. I need no other label or prefix,"the post began.

The piece, which has touched the hearts of thousands, carefully explained why Sandra's little boy didn't need to share her genes to be considered her son.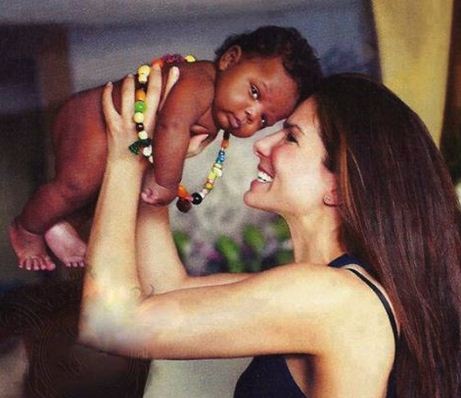 "He may not have my eyes, he may not have my smile, he may not have my skin tone, but he has all my heart. A mother is a person who raises, loves and provides for the child. It doesn't matter if you share the same blood or not," it said.

Crediting adoption for allowing people to meet their children; the post continued "If the standard route for creating a family had worked for me, I wouldn't have met this child. I needed to know him. I needed to be his mother. I know now why all those events happened. Or didn't happen. So I could meet this little boy."

Pouring scorn on members of society who place less value on the relationship that exists between adopted children and their parents, the much-loved Hollywood star said: "I know I've adopted him and I am proud of it..He is, in every way, my son."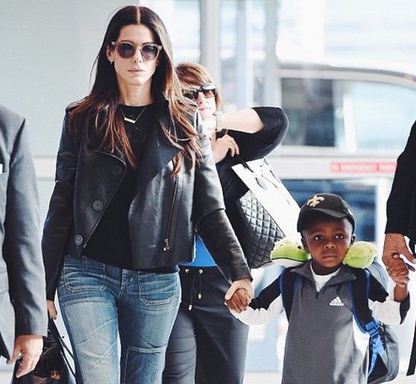 In addition to being liked by almost half a million people, the moving post which was uploaded a mere nine hours ago has been shared over 100,000 times.

Supporting this particular stance on adoption and the joy it brings innumerable families across the globe, one Facebook user uploaded a photo of himself with his family and wrote: "This is me with my five sons. Only one has my blood but they all have my heart."

While it has not yet been established whether the post was written by Sandra or somebody else entirely, there is no doubt that the message has warmed the hearts of thousands.