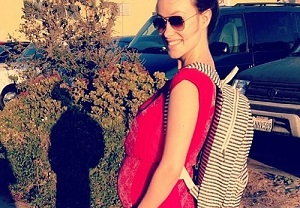 She gave birth to her little boy 10 months ago, but this week actress and mother-of-one Olivia Wilde has been casting her mind back to the days of her pregnancy.
The star, who is mum to 10-month-old son Otis with partner Jason Sudeikis, shared her unique insight into life as an actress while heavily pregnant.
In an interview to promote her latest movie, The Lazarus Effect, the 30-year-old said: "I was doing re-shoots for this movie...at eight-and-a-half months pregnant, and I was just so excited to be working that I was like, 'I'm gonna act the f**k out of this scene.' I was so happy."
She jokingly added: "And the reason it's kind of framed oddly is because there's just this enormous belly, which is a whole other horror movie. I mean, the look of it is really insane and terrifying. I recommend it."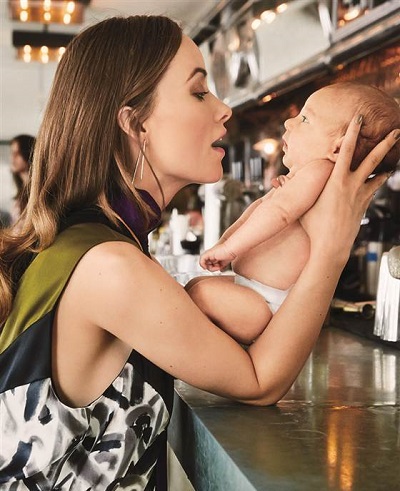 Scary bumps aside, the star couldn't help but gush over her adorable little one, describing motherhood as "amazing".
"It's so funny how it changes your daily life, especially like there's no such thing as a leisurely brunch anymore…Now it's like, 'You hold him, you hold him, you hold him. Just let me eat this one thing.' It's a balancing act," she said.
We can always count on Olivia and Jason to share a unique insight into parenthood!