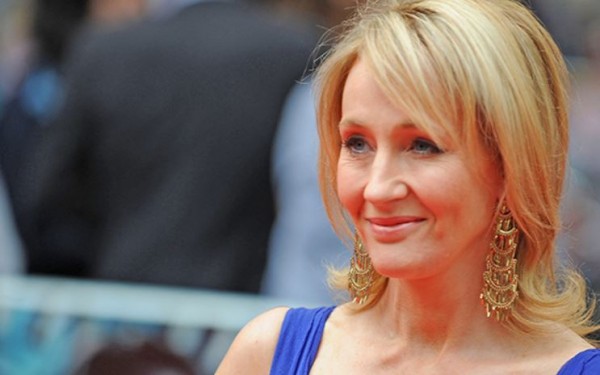 As part of the Letters Live performance, actress Ellie Bamber read out a letter written by a mother to J.K. Rowling, thanking the author for helping her daughter through cancer treatment.
@qubakes Your letter was beautiful and the audience were silent- it was an incredibly special moment, read so well by @Ellie_Bamber

— Letters Live (@letterslive) 12 March 2016
Last month, Chrissy Hart wrote to Rowling explaining how her popular Harry Potter series gave her little girl comfort while she was battling cancer. Sadly, the girl passed away last week.
"Your words built a castle for her to move into when the prognosis got worse," Chrissy wrote.
"Mrs Rowling, cancer threatened to take everything from my daughter, and your books turned out to be the fortress we so desperately needed to hide in."
Adding that people come together when a child is sick, Chrissy said: "The most important lesson you have taught us [was] for every child that is taken too early, people will come together, huddling close in a big group, wands held high to light the dark sky with the love they felt."
"You built Hogwarts as a home for her to return to. And for me."
Letters Live was inspired by Shaun Usher's Letters of Note series and Simon Garfield's To the Letter, and first took place at the Tabernacle in London back in 2013. Since then it has attracted a number of famous faces to perform remarkable letters in front of a live audience.
Previously speaking about the importance of Letters Live, Benedict Cumberbatch said: "Letters Live makes us pause and imagine the lives behind the letters read and the circumstances of their origin. It's a privilege to read this most ancient of communications live to an audience. A truly inspiring event'