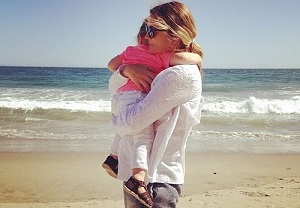 Given that her latest perfume was inspired by her love for her daughter, it makes sense that actress Drew Barrymore would give her a starring role in the campaign.
Drew, who is mum to two-year-old Olive and seven-month-old Frankie, decided to share a rare glimpse into motherhood, appearing in the ad for her 'Cherish' scent along with her eldest daughter.
Speaking about the inspiration behind the campaign, the 39-year-old said: "It was inspired by the moments with my daughter and the beautiful chaos that is "home". This was so personal for me but I believe there should be a fragrance for every mood."
The star, who has been married to art consultant Will Kopelman for two years, recently said that she is planning to work less so as to be able to spend more time with her family.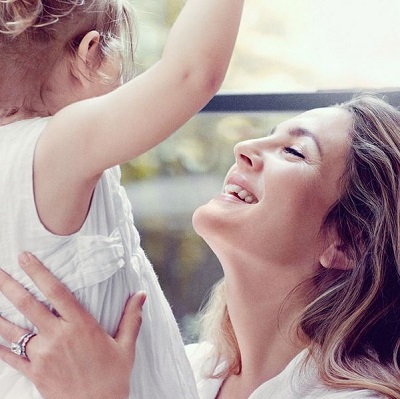 "I think I will act less and less. It's hard to be present when you wake up before the kids and come home after they've gone to bed. That's just not the way I want to have this journey with my kids at this point in their life," she said.
We're looking forward to seeing the full advert!