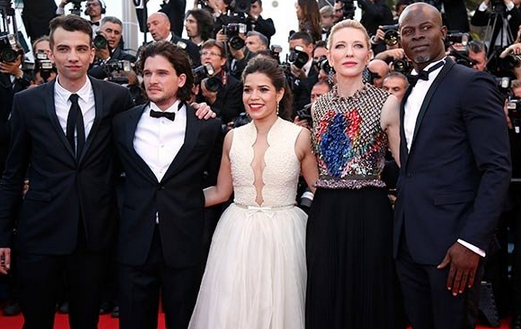 Actress, Cate Blanchett has spoken out about her recent comments, on the way mothers are judged against certain "archetypes", as she said that men are never asked questions like: "How do you have it all?"
Cate was speaking in Cannes, when she was questioned about the previous comments she made about her career and family life.
"When anyone plays a mother on film, there is a whole raft of judgement in that a mother is a particular archetype or that every mother is the same. "
Cate has since said her comments were misinterpreted but still believed there were certain judgements around how women parent.
"That's complete rubbish. We did discuss a lot about that particular issue because of course there is a judgement on how women parent."
The actress who was out promoting her new film, How to Train a Dragon 2, said she was proud of how mothers were portrayed in the children's film.
"The film actually deals with it really beautifully and deeply and emotionally. It's a certainly a question that's never asked of men. The question is only ever directed towards of women. 'How do you balance? How do you have it all?'"
The Oscar winning actress was then asked if she was sick of hearing the same question regarding mothers in the filming industry. But the actress said she accepted it was still an issue that every mother had to deal with in every industry.
"We live in a world where there is still not equal pay for equal work. I still don't understand in 2014 why that is the case. I'm not just talking about the industry in which we work, it's every industry."