We recently reported that actress Drew Barrymore had decided to take a break from acting to focus on her family, and now reports of another star taking a back seat are emerging.
Famed for her role in Million Dollar Baby, actress Hilary Swank has revealed that she is taking time out of her acting career to look after her elderly father, Stephen Michael Swank.
In conversation with The Huffington Post's Huffpost Live, the 40-year-old explained that her father had recently undergone a lung transplant and was living with her at the moment.
"My dad is living with me... We're super close. I'm his sole caretaker right now," she explained.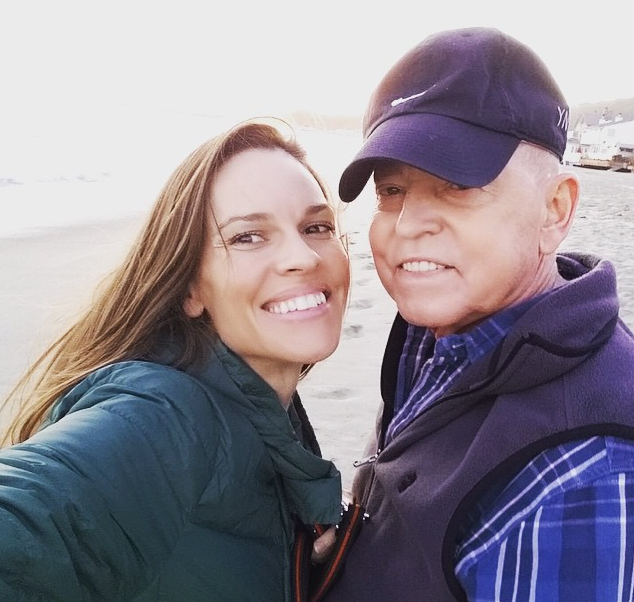 Talking about putting her career on hold, the Boys Don't Cry star has said that she doesn't want to regret not being there for him: "It's a certain amount of time, and in a lifespan it's a blink of an eye. I wouldn't change it for the world. There's been job opportunities that I've passed on, things that I said 'I can't', but really what we're here for is our family. There is nothing that I want to do more other than being with my dad in this time of need. You can't get this time back."
"And if it wasn't me taking care of him, I think I would always look back and regret it, regret that opportunity to be able to care for him and help him through this extraordinarily hard time," she explained.
Hilary's dad is a former Chief Master Sergeant in the Oregon Air National Guard and had to travel a lot as a salesman, and the Academy Award winning actress believes they can make up for some of that lost time now.
"The bond that we've made in this time, it might make up for some of that lost time that we didn't have. We didn't have that one-on-one time together. So it's actually kind of healing in a way," she explained.
We're sure Stephen is very proud of his daughter and we wish him a speedy recovery.