It has been quite the exciting week for baby news in celeb-land. While former Coronation Street actress Helen Flanagan welcomed her first child, there has been yet more wonderful news, this time from across the pond.
Congratulations are in order today for actress and TV star Tamera Mowry-Housley, who has given birth to her second child with husband Adam.
The former Sister, Sister star welcomed a daughter into the world on Wednesday, July 1, with a representative confirming that the little one has been named Ariah Talea Housley.
The rep told People magazine that little Ariah weighed in at 10lbs. 2oz, at 2.54pm yesterday. She joins the couple's two-and-half-year-old son, Aden.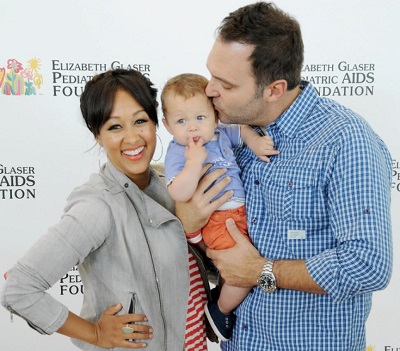 In a statement released to the publication, the delighted parents said: "We are beyond overjoyed and blessed with our beautiful baby girl. Aden already made a welcome video for her."
Earlier this morning, proud dad Adam took to his social media channels to update fans, tweeting: "Everyone is doing great. Tired, but great."
Tamera announced back in January that the couple were expecting another baby, while it was her Fox News correspondent husband who revealed their child's gender. When pressed by his co-stars, Adam said: "I am scared out of my mind. We are having a girl!"
Congratulations to the family on their new arrival.