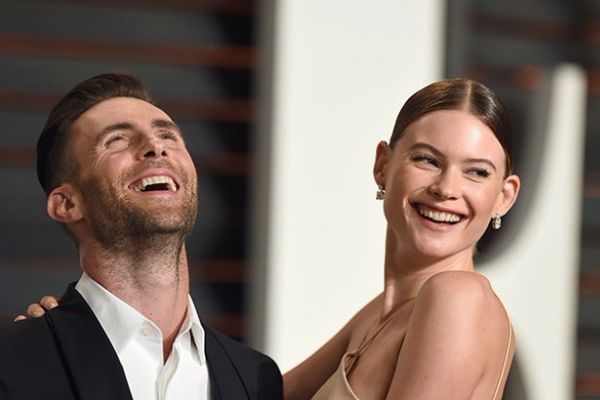 Last week, Adam Levine and his wife Behati Prinsloo announced the arrival of their second child, daughter Gio Grace.
Now, though, we finally get a first look at the baby girl!
Of course, we all love seeing how our kids resemble us, and Behati found one funny similarity between her youngest daughter and her husband - their toes!
"Gio Grace Levine 2/15/18. She's got her dads toes," the mum-of-two captioned her latest Instagram snap, featuring Gio's tiny feet on a fluffy pink blanket.
Fans of the famous couple couldn't help but gush over the Namibian model's post.
"Aww, congratulations on your brand new lil angel, Behati and Adam!! Those feetsies are adorable!" a follower commented.
Another raved, "This brings joy to my heart!!"
"Congrats to all of your beautiful family. Sweet toes little Gio," one person wrote.
We love how simple yet sweet Behati's post is. We can't wait to see more snaps of Gio!