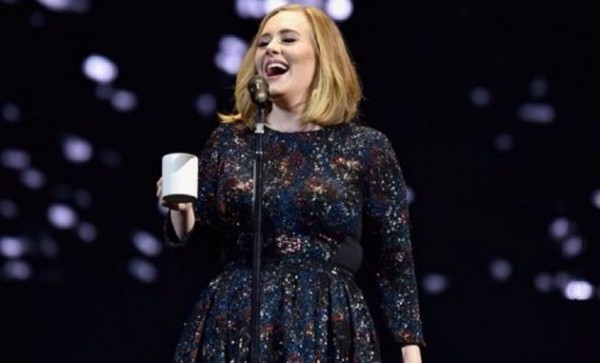 If her three smash-hit albums hadn't already proven that world-famous performer, Adele, is a true romantic at heart, then this moment which took place in London last night certainly did!

Treating fans to a spellbinding performance of Make You Feel My Love at London's O2 arena, mum-of-one Adele looked momentarily distracted before interrupting herself to make a very special announcement.

Spotting a couple in the crowd who had just that moment gotten engaged, the 27-year-old star blurted: "They've just got married" before correcting herself and gushing: "They just got engaged!"

Calling the overjoyed couple to the stage, they told the Someone Like You singer that they been together 12-and-a-half years and had officially become engaged during "their song".

Clearly overwhelmed by the tender moment which took place during one of her hometown gigs, Adele told the newly-engaged couple: "That was the most beautiful thing I've witnessed at one of my shows."

SHARE if you can feel the love!