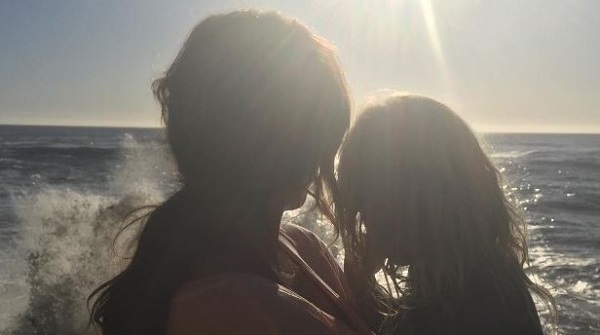 Just last week she shared a stunning underwater pregnancy shot, and seven days later award-winning singer-songwriter Alanis Morissette is celebrating the birth of her second child.
The Ironic singer and her husband, Mario Treadway, welcomed a daughter named Onyx Solace on Thursday, 23rd June.
A representative for the couple confirmed the wonderful news to People magazine, before Alanis herself shared the tot's very first photo to Instagram.
"She's here! Onyx Solace Morissette-Treadway, June 23 2016, #BeyondBlessed," she wrote, beside a photo of her daughter nursing.
Alanis and Mario, who wed in 2010, are also parents to five-year-old son Ever.
The 42-year-old hit-maker announced the news of her second pregnancy on Valentine's Day this year, in the form of a stunning cartoon video documenting her beautiful journey with her husband.
"The story of my nuclear family in moving pictures, brings us up to this sweet moment," she wrote, sharing the gorgeous video across social media.
We are thrilled for Alanis and the family, and we love this very unique name.
SHARE with a fan who will be delighted by this news.