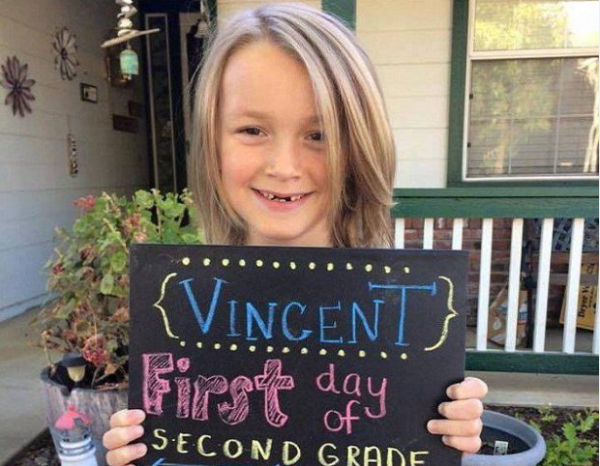 If ever you need proof that there's no justice in this world, look no further than this story.
Over the course of two years, seven-year-old Vinny Desautels grew his hair until it was 13 inches long to raise money for Wigs for Kids With Cancer.
Throughout those two years, he had to fend off remarks from other kids that he looked like a girl, but it didn't deter him in his quest to help sick children.
"I want to help people so they don't have to go to the doctors to fight cancer," he told Fox40.
But in a sad twist of fate, the little boy from Roseville, California, has just been diagnosed with cancer himself - and it doesn't look good. It's an aggressive stage four cancer.
Vinny's parents spotted a lump on his hip when he was getting ready to shower and took him to hospital. There, doctors identified a large growth on his Iliac bone.
A swelling in his eye, which his parents thought was related to Vinny's allergies, is also suspected to be a malignant tumour.
"Basically, what they found is that he has a significant growth on his hip and in the bone around the eye and behind the nose and on the cheek on the right side," Vinny's dad Jason told Fox40.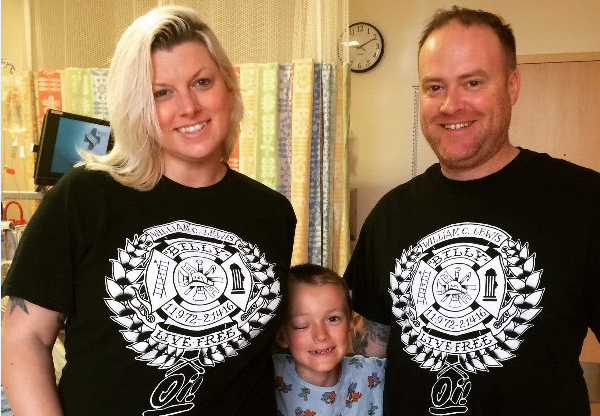 While the doctors are unsure exactly what type of cancer Vinny has, they believe the growths are linked.
Vinny's grandparents have set up a Go Fund Me page, which they hope will help Vinny's parents, who are currently expecting another child.
On the page, they wrote: "Our precious grandson, Vinny, is fighting a battle that no child should have to fight - the fight against cancer."
"Over the next days, weeks and months ahead, they will need to be at countless doctor appointments, hospital stays and surgeries."
"As you can imagine the normal costs of every day living… such as rent, food, gas, car, etc… the medical costs can be astronomical."
They add that Vinny is taking all of this "like a brave little turd."
"There are many more tests ahead and they're in the hospital for an undetermined amount of time," they say.
They currently have a goal of $150,000 (£103,000) to cover all of Vinny's medical expenses and it seems likely the goal could be met, as $83,000 (£57,000) has already been raised in just 8 days by people who want to give back to this little boy who has done so much for others.
To donate, go to: https://www.gofundme.com/vinnyd
SHARE to help this wonderful boy who loves helping others.