Back in 2016, Strictly Come Dancing alum Anton Du Beke surprised fans when he revealed he was going to become a father to twins.
Sharing the huge news, the professional dancer said, "Hannah and I are delighted to announce that we are expecting twins in the spring. We are over the moon!"

However, since the twins birth on March 30, 2017, the doting dad has kept quiet about the names of his son and daughter, until now.
Fans will be thrilled to hear that the ballroom dancer has finally revealed the names of the tiny tots.
Speaking to Tess Daly, host of Strictly Come Dancing, in a 'Confessions of a Celebrity School Run' video, he gushed about the twins.
Anton shared that being a dad is "the best thing in the world."
The proud dad shared that Hannah welcomed a son and a daughter last spring. The parents decided to call their baby girl Henrietta and their darling boy George.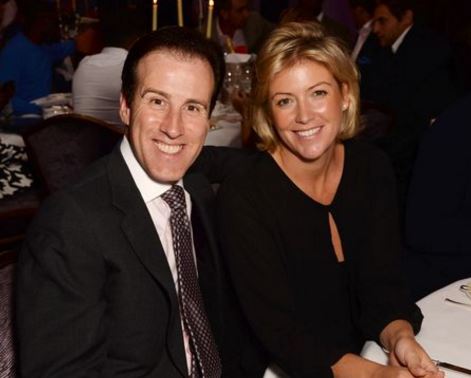 The parents couldn't have picked more perfect, traditional names for their adorable twins.
"It's the dream. It's absolutely incredible. We're so lucky," Anton revealed about his family.
The parents announced their son and daughter's arrival in a heartwarming Instagram post last March. Anton posted a photo of a top hat and cane beside two pairs of baby shoes with blue and pink ribbons. "Oh my! The little dancing feet have arrived," he wrote alongside the photo.
"Mum and twins are perfect and dad is ridiculously excited!" he added.